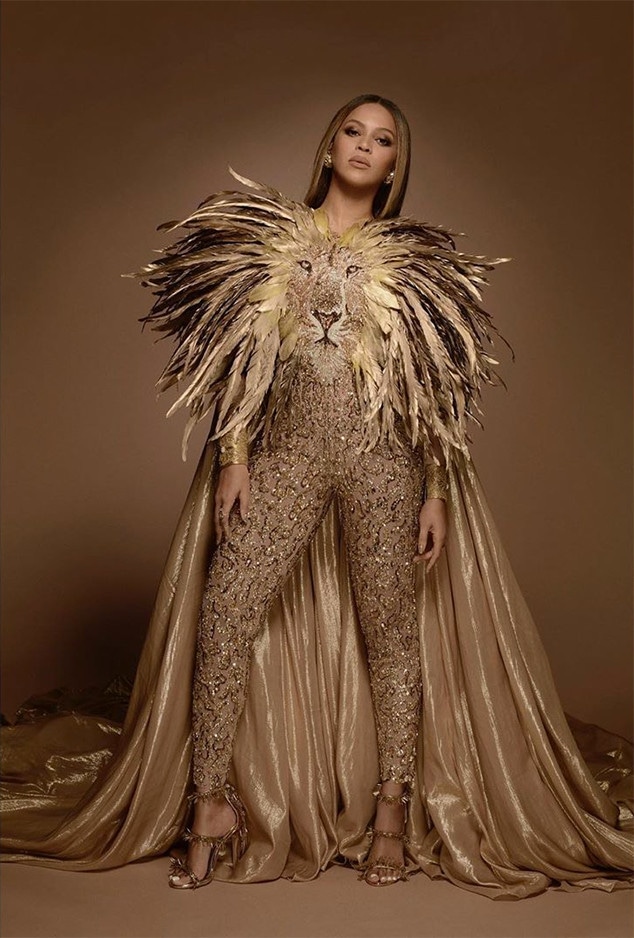 Instagram / Beyonce
These are some fierce photos. 
With two weeks left until Jon Favreau's The Lion King remake debuts in theaters, Beyoncé and her castmates just gave fans another reason to be excited. Behold: the stars have come face to face with their iconic characters
The stunning portraits capture the actors and actresses in profile as they stare at the animals they're playing, including Donald Glover with Simba, Seth Rogen with Pumbaa, Chiwetel Ejiofor with Scar, Billy Eichner with Timon and Beyoncé with Nala. 
In addition to the new portraits, Disney also shared a look behind the scenes of the film with a newly released featurette. The clip includes footage of the stars, such as Glover and Beyoncé, voicing their characters in the studio. 
A week ago, fans also got to hear a sampling of the songstress' duet with Glover as they covered the classic hit, "Can You Feel the Love Tonight."
And, while they have brought the iconic characters back to life, Beyoncé is adding something new to the story as Favreau recently confirmed she created a song for the film. 
"There's a song that she performed and wrote in the spirit of the production along with working with Lebo M., who's part of it with Hans Zimmer. They were all collaborating with her and helping to bring this new piece of music into a film where there's already a very established musical personality to the piece. So it was nice of them to have them working with her to allow the new song to feel organically a part of the new production," the director and producer explained to Fandango. 
In addition to her new track, it seems we'll also be seeing a lot more of the character in this iteration. 
As Favreau said, "In the original film, her role is not as large as in the stage production, and we definitely drew inspiration, and that was one of the areas where we were going to expand this."
We're crazy in love with that idea. 
The Lion King hits theaters on July 19.