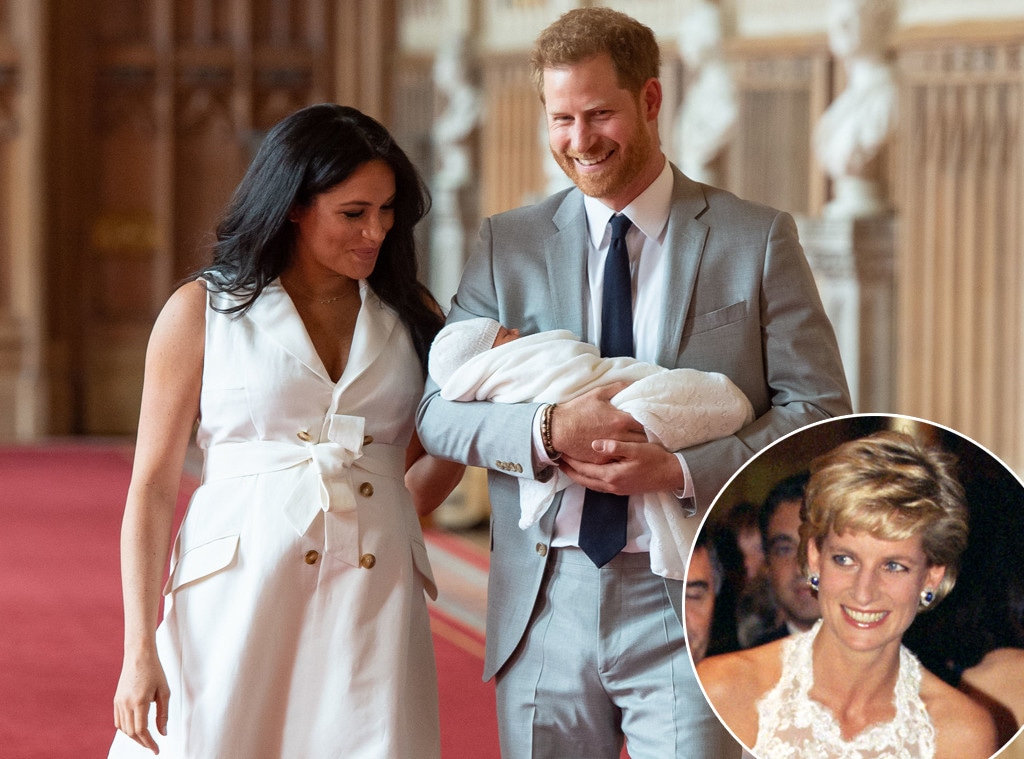 Dominic Lipinski/PA Wire; Julian Parker/UK Press via Getty Images)
Prince Harry is opening up about his late mother, Princess Diana.
The Duke of Sussex—who welcomed his first child, son Archie Harrison, with wife Meghan Markle about two months ago—is speaking out about the impact his mom had on the world. While attending The Diana Award National Youth Mentoring Summit on Tuesday, the royal delivered a moving speech about his late mother and the role model he wants to be for his baby boy.
"I'm struck by a few things today, most of which is the power of the invisible role model," Harry said. "The person who may be sitting here today that doesn't realize that someone looks up to them, that – for that person – you inspire them to be kinder, better, greater, more successful, more impactful."
"Perhaps it's the newfound clarity I have as a father knowing that my son will always be watching what I do, mimicking my behavior, one day maybe even following in my footsteps," the Duke of Sussex continued. "But it's not just my role as a father that shows me that;  it's in the people I see every day that don't realize how inspirational they are to those watching."
Harry went on to tell the crowd that each move that we make "matters," noting that our true character "comes to light" when we don't think anyone is watching us.
"My mother, Princess Diana, was a role model to so many, without realizing the impact she would have on so many lives," Harry said. "You don't have to be a princess or a public figure to be a role model, in fact it's equally valuable if you're not because it's more relatable. Being a role model and mentor can help heal the wounds of your own past and create a better future for someone else."
Jon Bond - WPA Pool/Getty Images
The Diana Award is the only charity set up in memory of the late Princess Diana. At the end of his speech, Harry shared a message about his mother, who passed away in 1997 and would've celebrated her 58th birthday on Monday, July 1.
"To the mentees here today, I am incredibly proud of what you've achieved, and I can safely say that my mother, who would have turned 58 yesterday, would feel the same," Harry concluded his speech.