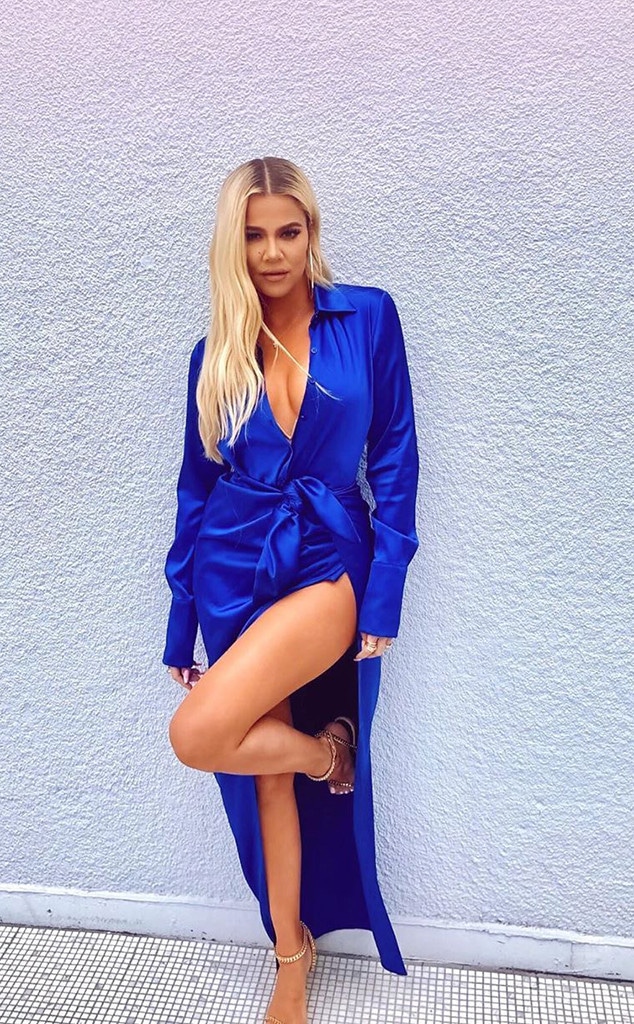 Instagram / Khloe Kardashian
Hi, ladies!
Fans well know this group of famous sisters, but it's not always easy to get them all in the same frame. So, when Khloe Kardashian managed to get her four sisters, Kendall Jenner, Kylie Jenner, Kourtney Kardashian and Kim Kardashian, to pose with her, it was a pretty big deal. 
"Nothing like a photo with ALL my sisters! You guys have no idea how hard it is to wrangle everyone for one photo and to make sure everybody is staring at the camera," True Thompson's mama explained in the caption. "The photo approval is a whole other story PS Kim stole my photo."
Over on Kim's page, the KKW Beauty mogul also shared the snap of the women arm in arm in the backyard, writing, "EVERYTHING."
"Everything," Kylie reiterated. "I love you guys."
Naturally, the photo inspired some banter between the siblings in the comment section, too. 
"Half in the sun, half in the shade," Kourtney said of her position in the snap. "I guess you're a shady bitch," Khloe quipped back. 
Judging by their outfits, the sisterly snap was taken at KoKo's recent pink-themed 35th birthday party over the weekend. 
"Happy Birthday @khloekardashian I have never met anyone like you. Inside and out you are one of a kind and just flawless in my eyes," Kim wrote to her younger sister for Khloe's special day. "I'm so grateful to have a sister like you. I'm so happy we are so close and that our souls decided to take this trip down to earth around the same time! So lucky to have you in my life. I know this year is going to bring so much joy into your life!"
And, whatever the next year brings, Khloe will have these four ladies by her side.