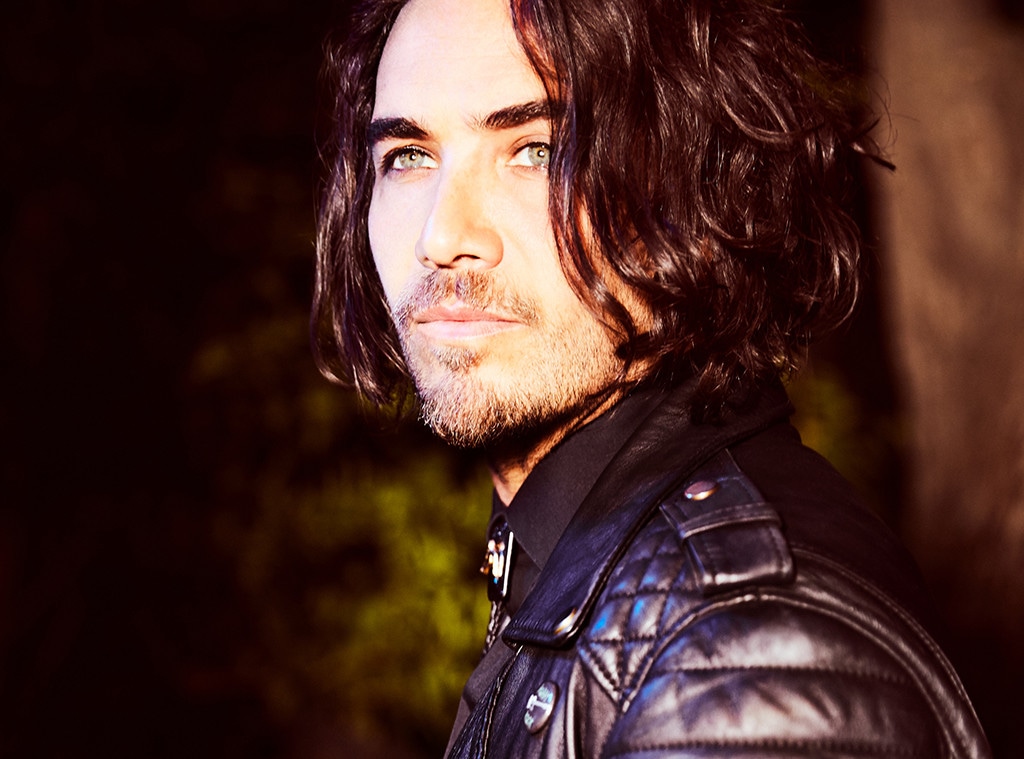 MTV
Is it just us or is The Hills: New Beginnings at its best as soon as Justin Bobby comes on screen?
In tonight's episode, the 37 year-old musician/hair stylist arrived at Stephanie Pratt's welcome home party in a stud-covered jacket, and as Audrina Patridge wondered why he never told her when his shows are and accused him of being a gypsy, he let us know what he'd been up to for the past few years. 
"I left this Hollywood world behind for a bit, went and stayed in huts on the beach, lived in treehouses. Went to Nicaragua for four days and I stayed for about three years," he said. "But there was just so much more that I wanted to do, so I just felt like getting back to the states. Couldn't be a major rock and roller in Indonesia, or the sands of Nicaragua." 
Truth, ya know? 
Audrina went on to wonder whether Justin and Stephanie are close and pointed out how much they have in common, all while just a little ways away, Mischa Barton was shocked to discover that Stephanie hasn't had a boyfriend for two years. 
Stephanie then got to argue with Spencer and Heidi, and it didn't end well for anyone. Stephanie's mad that she found out about Heidi's pregnancy in the news on her own birthday, and Spencer's mad that Stephanie didn't want to move home to be the cool aunt, and as Stephanie cried all alone, it was Justin Bobby who came over to comfort her. 
According to Justin Bobby, it is Stephanie's destiny to get her family back together. He watched as Audrina and Mischa advised Stephanie to cut Heidi and Spencer off a bit, and then pointed out that Spencer was probably not in his car crying, so Stephanie shouldn't bother crying over him. 
Then, they stared at each other for a sec before a slo-mo hug. 
The next day, Justin went over to Stephanie's house to make sure she was OK, and they talked about just taking off and starting over. Stephanie was expressing the joy of getting a new cell phone, and Justin did her one better. He threw out his phone! He doesn't even have one! Who needs a phone in Nicaragua?
Steph then asked Justin to sing her a song to cheer her up, and these were the lyrics to what would more accurately be referred to as a "song": "There was a girl from LA she moved to London she came back, and s--t hit the fan." 
"That's it?" she asked.
"I don't see any other guys singing to you," he said. 
He's incredible, and we aren't totally against a Justin/Audrina/Stephanie love triangle, which appears to be happening as he and Audrina had a "date" planned later on. 
Audrina then got upset that Justin wasn't going to pick her up to go to a music festival, so she had to meet him there. She declared the music festival "so Justin's scene," and he gave her a sweater, and they talked about his motorcycle. Audrina's random friend (really though, who?) declared that Justin was "so in love" with Audrina, and Audrina explained that Justin is "so frustrating" just in general. 
She then revealed that her random friends are setting her up on a double date, and Justin pretended to be thrilled it was a guy with a real job ("a business operator") who could take care of her. 
Then Justin made a joke about sharing tiramisu and everybody just stared at each other while we realized how invested we are in Justin Bobby's goddamn love life. And his jackets. And his time in Nicaragua! And his songwriting abilities! 
Elsewhere, at the same party where Stephanie cried over Speidi, we lost all concept of time and space as we watched Mischa Barton confront Perez Hilton about bullying and shaming her and other young female stars in the early 2000s. Perez apologized, and Mischa didn't accept his apology, even as he swore on the life of his child. 
By the end, he was very angry at Mischa's unwillingness to forgive him because he SWORE ON HIS CHILD'S LIFE, but the next day, during a hike in LA, everybody was so proud of Mischa. Not that many people get the opportunity to confront Perez Hilton! 
Meanwhile, Whitney Port is still marveling over the fact that she's a mom, Brody Jenner made some questionable comments to his wife about her bad moods, and 23 year-old Brandon Lee can't quite figure out why all these people are so immature. 
This is a weird show, but then again, 2009 was a weird time. 
The Hills airs Mondays at 10 p.m. on MTV.