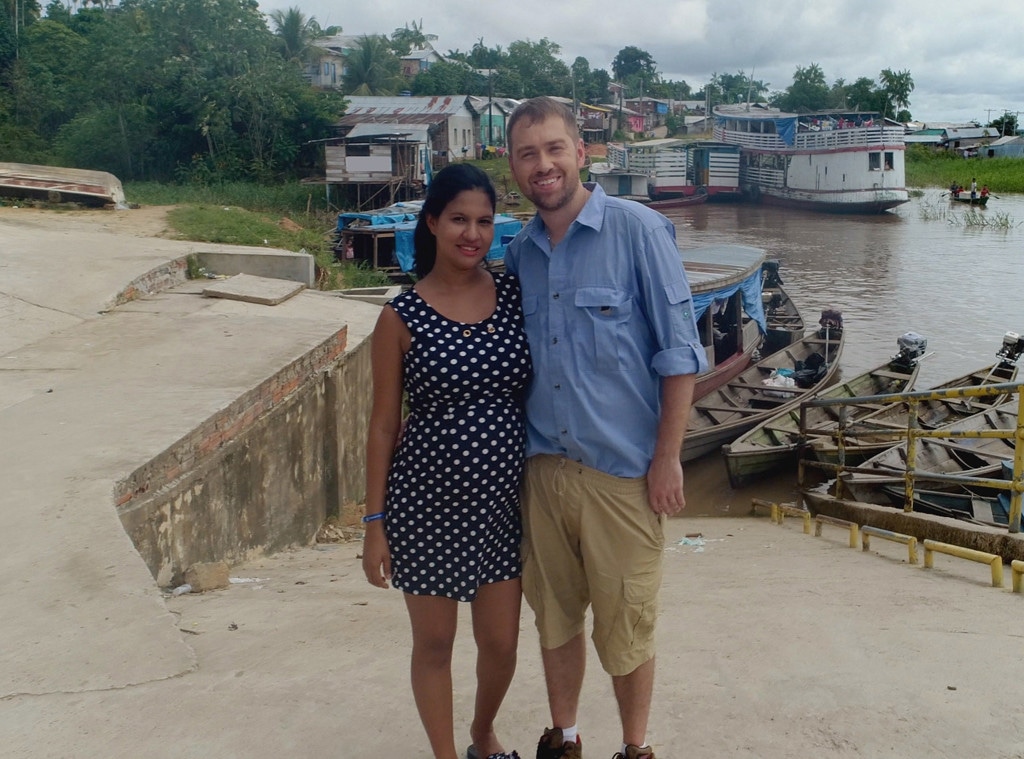 TLC
Jealousy, acts of war and no mosquito nets? It all went down on 90 Day Fiancé: The Other Way.
Now in Brazil, sans the multiple bags he had to sacrifice to get there on time, Paul continued to squabble with Karine over money and baby supplies. The real shock came when he received a response to his application for citizenship in Brazil—he was denied. And it wasn't just any denial, he was denied for "crime of terrorism, genocide, crime against humanity and war crimes."
"It's beyond f—king me," he said.
And he has 10 days to leave Brazil. That's when Paul ran away from the cameras.
"Karine's going to be heartbroken," he said.
Could it be his past criminal record or a mistake?
Meanwhile…
Corey and Evelin
Corey completed his bus trip to Evelin, only to have to make a 20-minute trek to her grandmother's house. Once there, he was less than impressed with accommodations, especially the lack of mosquito nets. But before he got there, Evelin told cameras she didn't meet him at the airport because Corey needs to do things on his own. She's worried he moved down here to purpose to her, and she doesn't want to get married…unless he can prove himself. She wants him to learn Spanish and connect with her family.
Deavan and Jihoon
Jihoon and his parents made their way to the United States for a visit with Deavan in Las Vegas. Things got off to an awkward start when an overwhelmed Deavan cried in the airport because she couldn't find Jihoon and his parents while her daughter bounced off the walls. Finally reunited, they all made their way back to the condo where Deavan revealed her daughter still sleeps in bed with her and will continued to do so.
Laura and Aladin
Viewers finally got their first look at Aladin and his life in Qatar.
"For me I'm looking good, always. Like I'm Brad Pitt or something," he said. While explaining his instant attraction to Laura (blonde hair and blue eyes), he said she makes him happy and crazy sometimes, specifically with her jealousy. At times he'll block her for days until she calms down. They fight over followers he gets on social media. How does she feel about the blocking? "I don't care," he said. Back in the United States, Laura visited a sex shop to get some things to help out in the bedroom. She said at times Aladin's "jiggy jiggy" doesn't do it for her.
90 Day Fiancé: The Other Way airs Mondays, 9 p.m. on TLC.