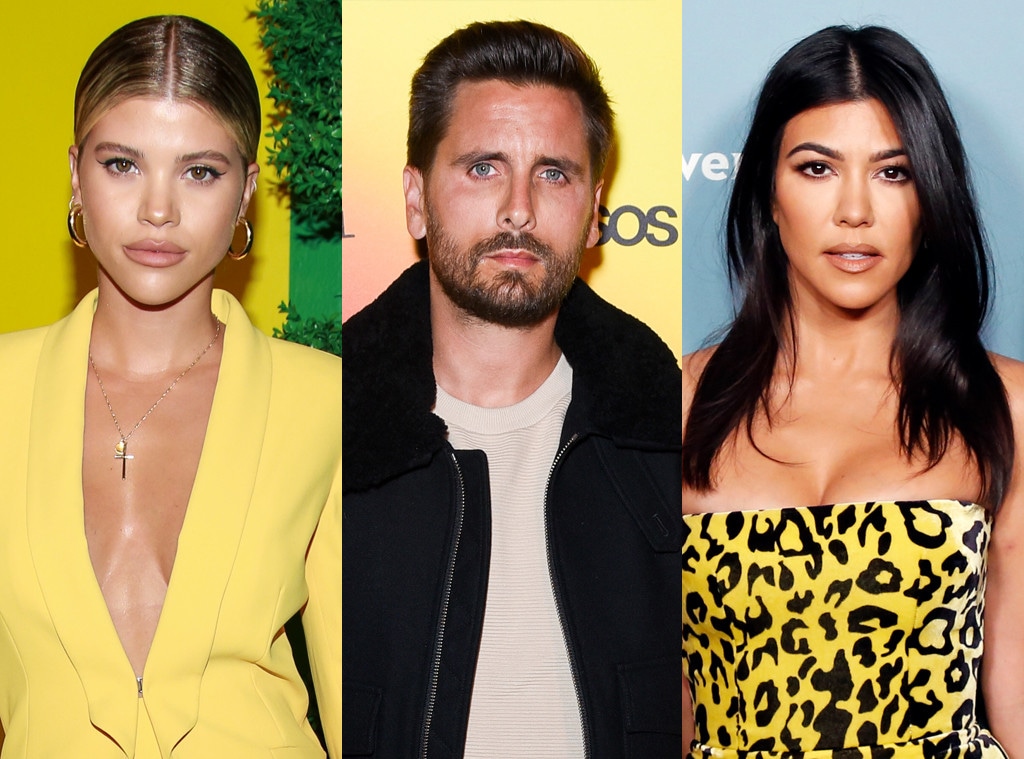 Getty Images
It's been almost two years since Scott Disick and Sofia Richie first sparked romance rumors. While their famous family members and friends may have had some initial hesitations about their relationship, it looks like the 20-year-old model has been embraced by the Kardashian clan. 
"Everything between the Kardashian family and Sofia is completely normal now," an insider told E! News. "It took a long time for the relationship to be in this place but they have finally accepted her. Everyone understands and sees that Sofia makes Scott happy, and that is important to them. Scott is in an amazing place, and the family doesn't mind her being around anymore. Everything has blown over, and she has become friends with all of them now. It's one big happy family."
Indeed, it seems like any possible tension or awkwardness that may have existed has become a thing of the past. From having girls' nights out with Kylie Jenner and Kendall Jenner to enjoying vacations and holidays with Kourtney Kardashian and her three kids, it looks like Sofia's relationship with the family has come a long way.
"They really like Sofia and know how great she has been for Scott," another source said. "They've accepted her into the family, and she's become a part of everything. If Scott is invited, they want her there, too. Scott's a part of the family, and Sofia is an extension of that." 
In fact, Kourtney once told Paper Magazine her cordial relationship with her ex and his girlfriend is "probably the thing I'm most proud of." However, getting to a "good place" didn't happen overnight. 
"The hardest part was when we both started new relationships," Kourtney told Scott during a recent co-parenting vlog for her website Poosh. "That caused fights between you and I about introducing the kids…We had to literally go to therapy to talk to even get through to be able to communicate together."
Now, it looks like Sofia and Scott have the family's full support.
"They know that Scott is in a great place and what kind of an influence Sofia has been on him," the second insider said. "They love seeing him so grounded and happy. They are very supportive of them as a couple and of Sofia's role in Kourtney's kids lives, too.  They are all very friendly and have a good relationship. They like having her around, and it's all been very positive for a while."