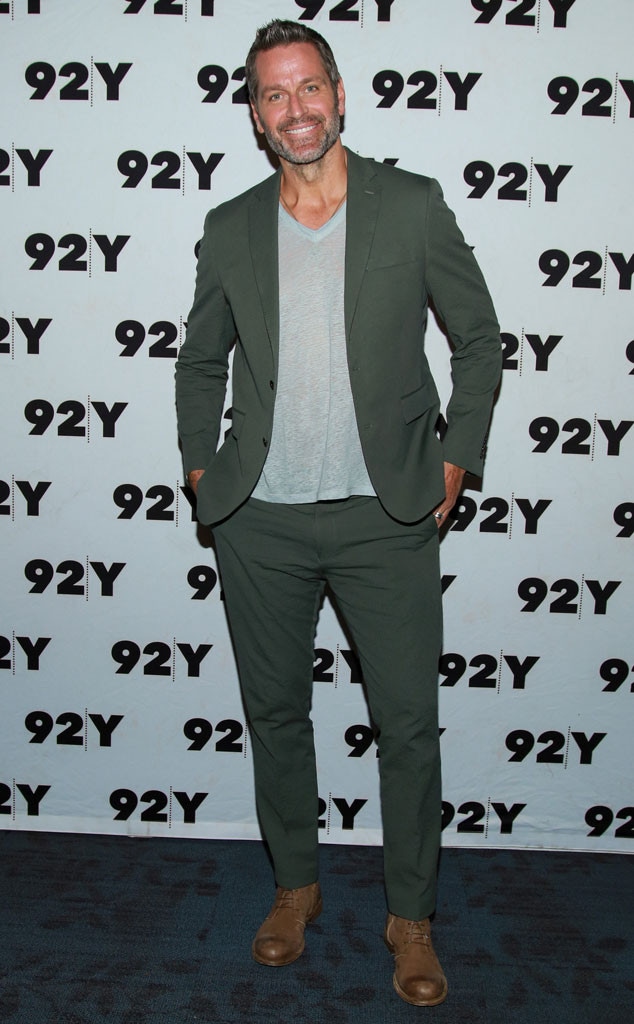 Jason Mendez/Getty Images
Social media is thirsty for Peter Hermann.
The Younger actor appears in a hilarious new video for BuzzFeed's "Thirst Tweets" segment, posted to YouTube on Thursday. In the video, we see Hermann react to tweets posted by fans, including one that talks about a having a "rivalry" with his wife, Mariska Hargitay!
"I had three dreams last night about Peter Hermann," the first tweet began. "I never thought my next celebrity rivalry would be with Mariska Hargitay."
"I will say this, you'll lose, hands down, no question," Hermann replied. "And then, my follow-up is just, what were the dreams? But, we can do that offline."
Hermann also noticed that the tweet was sent at 11 a.m., which surprised him.
"Get back to work!" Hermann joked.
"So when is my very own Peter Hermann going to walk into my life..." another tweet read.
"Very, very, very soon," the actor replied. "You're very own, to have and to hold and to be incredibly thirsty about."
In response to one tweet that offered to lick his abs, Hermann hilariously said, "Thank you for that. The next time they get dirty, I'll know who to call."
Watch the video above to see Hermann read all of the tweets and prepare to LOL at his reactions!