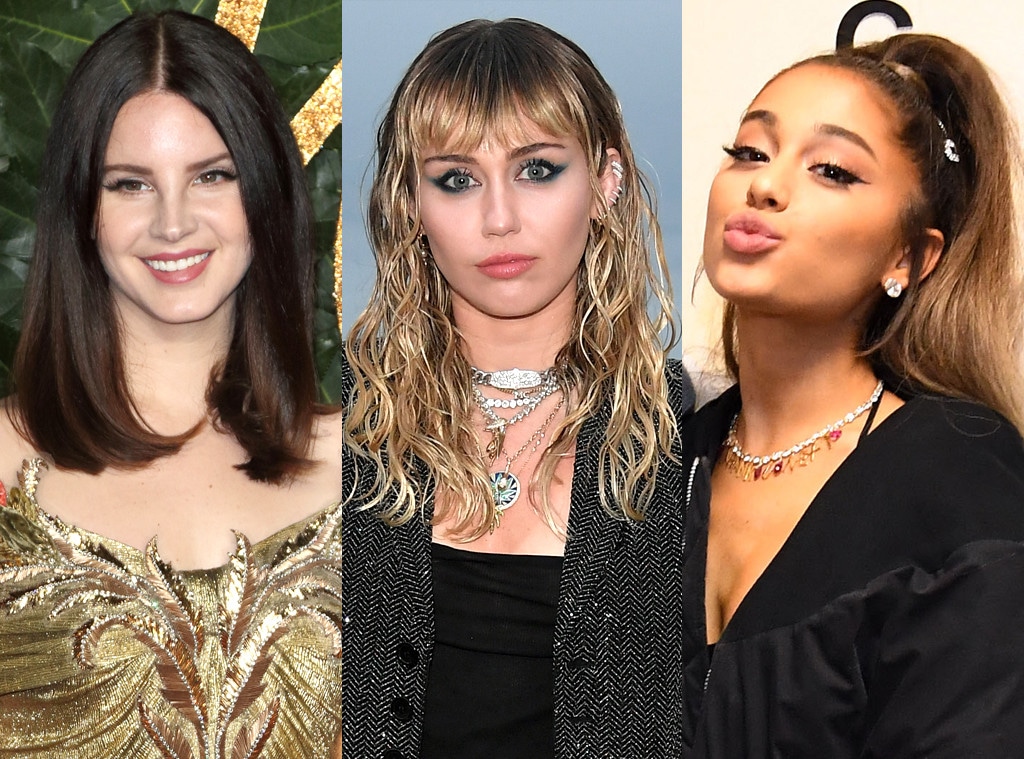 Getty Images
The Angels are back! 
It's been almost two decades since Charlie's Angels hit the big screen. On Thursday, Sony Pictures released the first trailer for its 2019 reboot.
The new version stars Kristen Stewart, Naomi Scott and Ella Balinska. In the film, the women work for Charles Townsend, whose investigative and security agency has gone global. With this new international force of Angels, the agency is taking on the toughest jobs around the world. 
The movie is directed, written and produced by Elizabeth Banks and promises to bring both action and the comedy.
However, Stewart, Scott and Balinska aren't the only power trio featured in the film. The trailer also includes a new single by Miley Cyrus, Ariana Grande and Lana Del Rey. The artists teased the collaboration via social media on Wednesday, and fans' excitement went full throttle.
To check out the new trailer and tune, watch the video below:
As fans will recall, Cameron Diaz, Drew Barrymore and Lucy Liu starred in the 2000 movie Charlie's Angels and the 2003 sequel Charlie's Angels: Full Throttle. The first film came out almost 20 years after the original TV show ended, which starred Farrah Fawcett, Jaclyn Smith and Kate Jackson.
During a recent interview with E! News, Stewart revealed it felt like there was a "good reason" to revisit the story again.
Watch:
Kristen Stewart Talks "Charlie's Angels" Reboot
"Liz Banks is kind of the perfect person, in my eyes, to do this, and it makes the whole idea of doing something that's already really good worthwhile," she said. "I like her sensibilities. I like how she approached the project with real feminine warmth. It's very well-intentioned, and it's grounded. It's still going to be fun, and we're going to, like, jump around and, like, beat people up, but it feels like there's a good reason to do it again."
She also remained tight-lipped when asked if any of the former Angels would make a cameo.
The movie hits theaters this November.
We can't wait to see the new film!