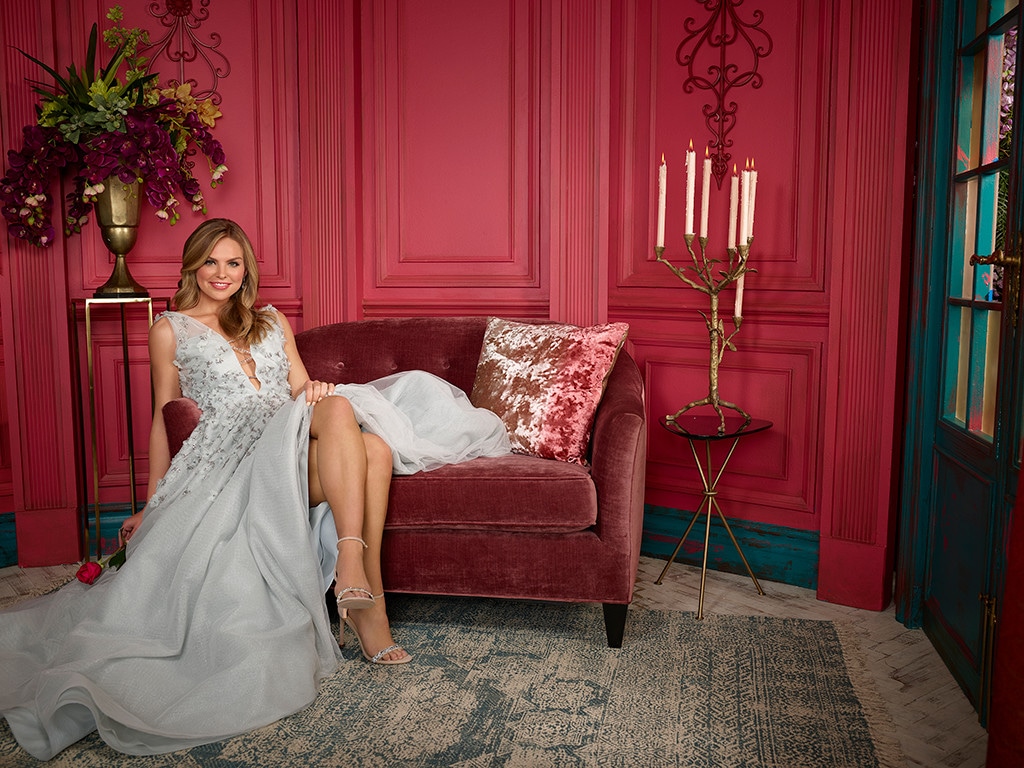 ABC
The Bachelorette's Hannah Brown has a simple message: You don't own me.
The reality star took to Instagram to thank supporters and announce, "I refuse to feel shame." On the ABC dating series, Hannah received criticism from some of her suitor contestants—and viewers at home—for her actions.
"I refuse to not stand in the sun. I refuse to feel shame. I refuse to believe the lies and evil that flood my comments. I am standing firm in believing that maybe God wants to use a mess like me to point to His goodness and grace. But dang, it's hard. The amount of hate I and the men on this journey with me receive...it's chilling to know so many people want to spread hurt so recklessly. We all fall short of the glory of God...we just happen to do it on national television," Hannah captioned a photo of herself in the Netherlands.
"I've realized that a lot of the things that Satan uses to hurt me, come in the form of many of your comments— he uses a grain of truth to steer to evil lies. 'You're not enough, you're dirty, you're dumb, you're immature, you're not worthy...'. It's upsetting to get messages from Christians telling me I give Christians a bad name. I've lived my life for the world to see and judge and absolutely, I'm hot mess on a stick, I blew it a few times...but I refuse to believe I give Christians a bad name. I'm an imperfect human. Who is yes, also a Christian. And God has a master plan for all the failures I continue to learn and grow from to work out for good, and for his glory," she wrote.
"Thank you to those who continue to support me and my guys as we open our hearts to each other, and in turn...you! We appreciate you and your kindness!"
With just a few men left on the show, Hannah has gotten close to many of them. The Monday, June 24 episode featured her naked bungee jumping with a contestant.
"It's just because I know that your body is a temple and honestly, like, I'm just thinking of you holding him bare-skinned and I'm just thinking in my mind like...it really pissed me off. I mean, it really frustrated me," Luke Parker, a contestant who did not jump with her, told Hannah.
"I had a choice, what I wanted to do," Hannah told him. "And I know where my heart was in it, and it wasn't in a sexual way. It was in an experience that I wanted to have for myself."
A trailer for upcoming episodes features Hannah confronting Luke over his comments about her sexual activity.
"So let's talk about sex, and how the marriage bed should be kept pure. And let's say you have had sex with one or multiple of these guys. I would be wanting to go home," Luke told her.
"You don't get to decide what I can and can't do because you don't own me. Oh my god, I can't believe you just said that. I'm so mad. I don't owe you anything," she replied. "I believe that sex was made for a man and a woman in marriage, but I am having physical relationships, so like I have had sex, and honestly, Jesus still loves me."
"The lord made sex to be amazing, and guess what! A man does not control anything that I do. This is my decision," Hannah said in the trailer.
The Bachelorette airs Mondays, 8 p.m. on ABC.