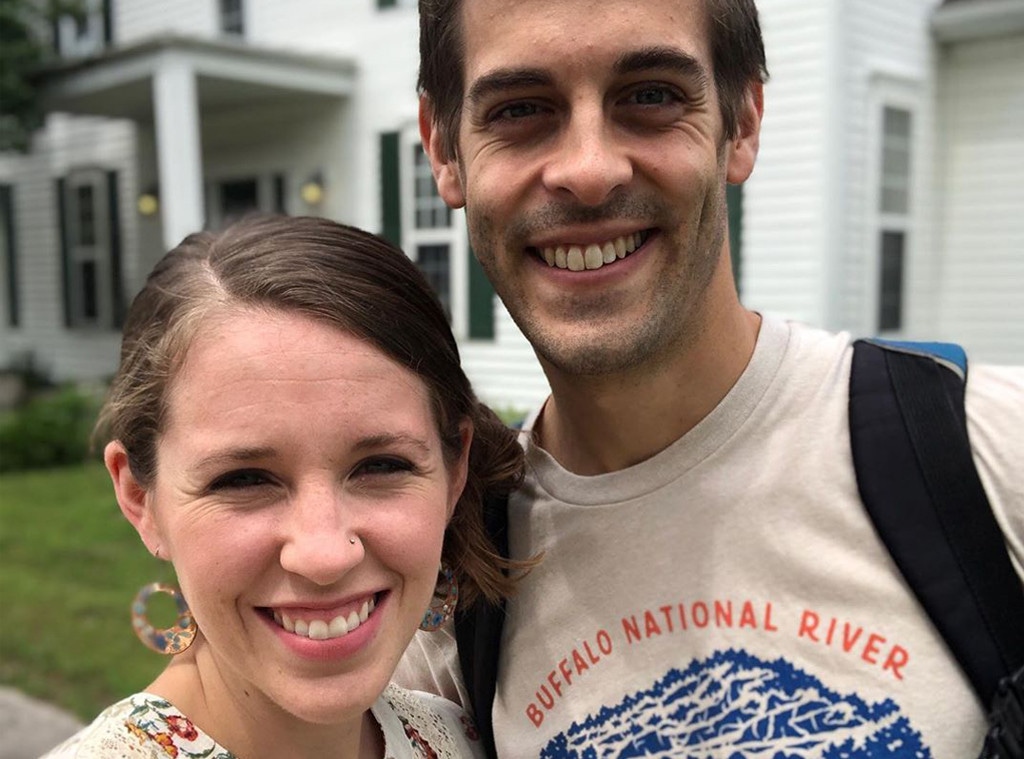 Instagram/Jill Duggar
Jill Duggar certainly knows any occasion can be a learning opportunity.
Take her 5th wedding anniversary, for example. She and husband Derick Dillard celebrated their special day with a romantic getaway to Branson, Missouri. The Counting On star documented everything from their meal at The Keeter Center and viewing of Toy Story 4 to, yep, their bedtime activities. Cuddled up in their bed and breakfast, the couple—they have kids Israel David Dillard, 4, and Samuel Scott Dillard, 23 months—played a seductive (yet "clean!") card game and read the Kama Sutra, all of which she posted on Instagram last night.
"We stayed at a bed and breakfast, then hung out at Silver Dollar City part of the time and saw our friends @southernraisedbandmusic perform," she captioned a series of photos. "Thanks @datingdivas for the fun games and ideas! If you don't know about them, check them out!! They've got lots of fun, clean, date/marriage tips and ideas!"
Earlier this month, Jill, who waited until after her vows to kiss Derick for the first time, shared her tips to keeping the "fire" alive in any marriage. The advice, posted on the Dillard family blog, included having sex at least "3-4 times a week" and, during "season of difficult," she recommended finding "other ways to have fun and be intimate."
"Let you spouse know that you're always available," she wrote. "Guard against fulfilling sexual desires alone. Be open with your spouse about your desires and change things up to keep it exciting!"
And exciting certainly does not mean wearing "frumpy" pajamas to bed. "Make sure that a few times a week you enjoy time together looking like you would hanging out when you were dating," Jill suggested. "Plus, even if you work from home, just getting fixed up in the morning can give you a boost to your day!"
The 28-year-old noted that you can put in extra effort by applying "fragrant lotion in front of him." After all, in her eyes, it's "another way to say, 'I care' and 'you're important to me' and let's him know you're up for fun whenever her is."
Prayer also helps, of course. "Pray and fast for your husband," recommended the TLC personality. "Ask him how you can pray for him and let him know when you do (e.g. send him text messages &/or write a little note)."
Jill and Derick tied the knot in 2014 at Cross Church in Springdale, Arkansas surrounding by family and friends. She was the first of Jim Bob Duggar and Michelle Duggar's daughters to wed. 
"We want to save the physical side of our relationship for our wedding day and not go further than we should," Jill had explained of upholding her family's conservative views. "If you are kissing, it gets more intimate. Obviously, you can kiss and not have sex. It's about setting a higher standard so you don't struggle [with temptation]."