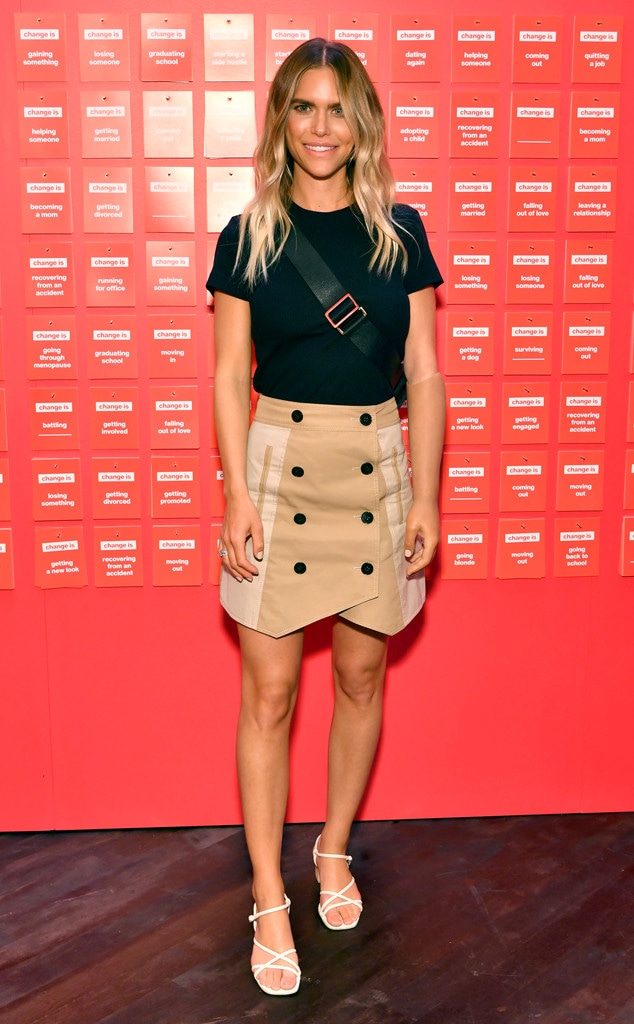 Slaven Vlasic/Getty Images for T.J.Maxx
Change can be scary, but embracing it can also be empowering. No one knows this more than Lauren Scruggs Kennedy, who has partnered with T.J. Maxx's The Maxx You Project to help support and celebrate women as they navigate their individual life journeys.
The model and lifestyle blogger was a keynote speaker at the Changing Room event in New York City this week and shared with E! News what this campaign means to her.
Tell us about your partnership with The Maxx You Project. What drew you to the Changing Rooms campaign?
I'm partnering with them really to recognize women's individuality and how it's always evolving through their life experiences. I've realized that much through my own life: My accident, moving to L.A. and changes I've had make me who I am today.
Slaven Vlasic/Getty Images for T.J.Maxx
Your strength in overcoming your tragic injury has inspired so many women. Can you share more about how that experience helped you embrace change and navigate your life's journey?
I feel like when you go through a tragedy you can take it one way or the other. You celebrate little victories along the way or it can just destroy your life. For me, my perspective was just to let it change me for the best. It helped me recognize what other people are going through and reminded me to live each day to the fullest, because you never know when life can change.
Did you step into the project's interactive changing room? What was that experience like?
It's so cool. When you first step in, there are a lot of cards that may represent a change that you're going through in your life. You pick one that best relates to you. You write down on the card what's going on in your life, and six months later, they'll mail it back to you. The next room is different mirrors, and when you walk in front of the mirrors, you hear different stories from other women that relate to the change you're going through. The experience promotes community and also vulnerability and helps you feel not as alone on your journey.
Slaven Vlasic/Getty Images for T.J.Maxx
How does fashion help you embrace your individuality?
I feel like I dress based on how I'm feeling that day or just who I am as a person. I would say I'm very organic and natural and I don't put a ton of time into getting ready, and I think that's represented through what I wear. I love how T.J. Maxx also supports individuality—they offer so many different things for everyone's price points and what they're looking for.
What advice or words of wisdom would you like to share with women who were unable to attend the live panel event?
I would say the most important thing is developing close relationships around you that you trust. I feel like the Changing Room event kind of represents that, because you're in a room with people that are going through things. You can create that experience in your own life by being vulnerable and creating those relationships, but it takes intention and willingness to go there.