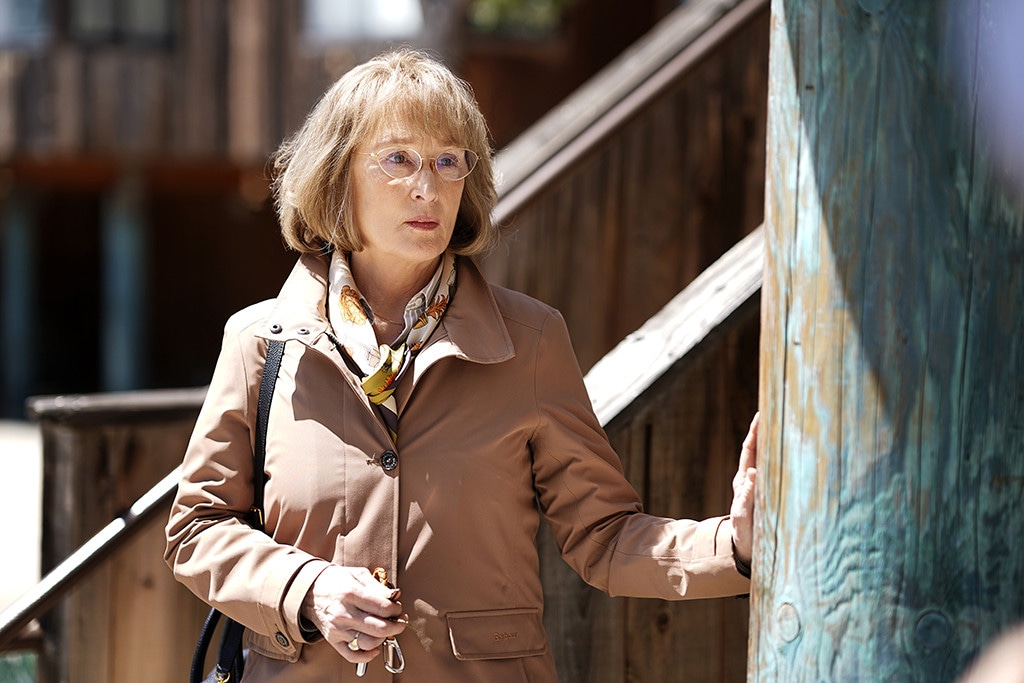 HBO
We have a theory that if you are feeling down, all you have to do is listen to the women of Big Little Lies have a conversation and you will immediately feel a thousand times better. 
The easiest way to test this theory is to watch the video below, a roundtable conversation featuring all six main stars—Meryl Streep, Nicole Kidman, Reese Witherspoon, Zoë Kravitz, Laura Dern, and Shailene Woodley—discussing the complexities of motherhood, womanhood, and personhood that the show is currently exploring. 
You would be forgiven if you watch the whole video without absorbing a single word said because you're distracted by these incredible women just speaking to each other in your ear, with the sound of their voices almost lulling you into a meditative state. But be sure to then watch it again, to hear some beautiful words of wisdom. 
Streep starts off the conversation somewhat justifying the behavior of Mary Louise, a mother who has not only lost her son, but who is now forced to reckon with the fact that he was a very, very bad person, and as his mother, she might feel some responsibility. 
"One of the things I like about this piece is the blame delivered into Mary Louise's lap for the sins of her son. That is something that women take on, the blame, as a default setting. We imagine that not only our children's problems but everything in the world is our fault. I think it's sort of a more complicated landscape than that, and this piece enters into that very bravely."
Witherspoon says that the main goal was to make people ask those questions. 
"Whether you agree or you don't agree with the judgements or the things that are said within the show, I hope it ignites conversations in living rooms and with other people to talk about what is a mother responsible for? What is a mother's role?" she says. 
Kravitz adds, "but also as people, what we are responsible for," which Meryl very much agrees with. 
Kidman points out that the show also explores parenting in general, or nature vs. nurture.
"We've chosen to explore the women because to have then digressed into those male roles would have taken away from this, which, there's just not enough...we could have done 16 hours, but..." 
We would gladly take 16 hours of this show, and we'd also take 16 hours of this magnificent roundtable, which also features Laura Dern comparing Renata and Mary Louise. 
"I was also very interested in, I think the challenge, but the humanity in both Renata and Mary Louise as perhaps the kinds of people whose scars are worn so close to the surface that it's almost hilarious and devastating at the same time, and from one scene to the next, things could be comedic or flattening, and maybe that's a delicious reminder in life, too." 
Dern also offers this sentence, which sounds like a song lyric: "When you're in the mess of scars, everything is possible." 
Anyway, just watch the video below, and prepare to have your dreary Monday brightened right up. 
Big Little Lies airs Sundays on HBO.