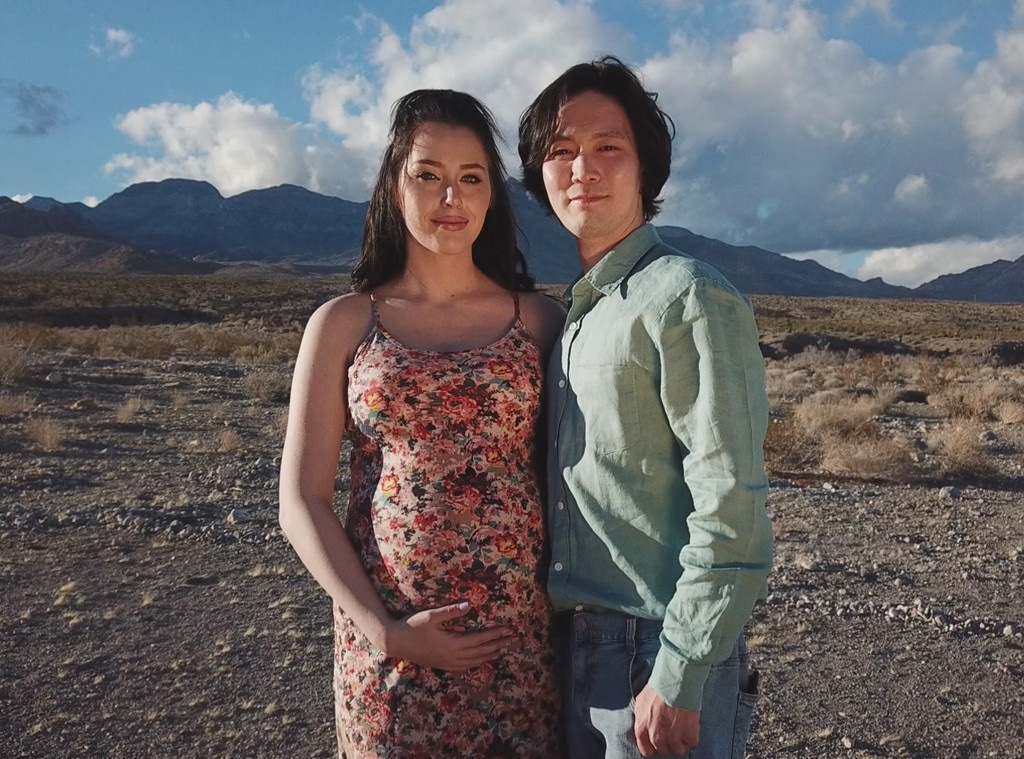 TLC
Well, well, well, look who it is. 90 Day Fiancé: The Other Way finally introduced viewers to Jihoon and Deavan.
The story of 22-year-old Salt Lake City resident Deavan and 29-year-old South Korea resident Jihoon is unlike any other on The Other Way. The two met on a dating app—Deavan was over American boys, Jihoon saw it in a movie and wanted to try it out—and talked every day for three months. Then, with love blossoming, Jihoon came to America and spent three weeks with Deavan. On their first night together, Deavan, who lives at home with her family and has a 3-year-old daughter, said they had some wine and some fun…and she discovered she was pregnant the day Jihoon was set to return to Korea.
"My parents think I'm crazy," Deavan said.
After discovering the pregnancy, Deavan said she assumed she'd never see Jihoon again. However, the first text she got from him when he returned to South Korea was one saying they should get married and work it out. So, Deavan made her way to South Korea. But the first impression she left on Jihoon's parents wasn't a great one, something everyone agreed on. And she needs their blessing before the marriage can proceed. How does she plan on doing that? By packing up her 3-year-old daughter and heading to Las Vegas to spend a week with Jihoon's parents.
Meanwhile…
Tiffany and Ronald
Tiffany landed safely in South Africa and reunited with Ronald. While picking him up from rehab—and after introducing him to her son Daniel—Tiffany and Ronald's mom learned Ronald is on the right track to beat his gambling addiction and were warned it could manifest as an addiction to something else, like alcohol or porn. Ronald said he fears any kind of relapse would drive Tiffany away for good.
Corey and Evelin
Corey made his way to Ecuador, leaving his home for good. Maybe. But before he left, he had a troubling video call with Evelin where she was very nonchalant about their relationship working out. Corey previously revealed he had a ring and was ready to propose to Evelin, but she reacted poorly to the prospect. But he soldiered on and left his home and family, despite his own second thoughts, and arrived in South America. Only Evelin wasn't there. She told him to take a bus.
"It's just really sad," he said. "Super frustrating."
Jenny and Sumit
Settled in India, Jenny said she had a great first night with Sumit. Out and about, she said she worried about getting spotted by Sumit's family and wondered what they would do. Drag him away kicking and screaming? Sumit took Jenny shopping in an effort to get her to dress along the lines of a traditional Indian woman, which didn't sit very well with Jenny. Cracks in the relationship showing already?
90 Day Fiancé: The Other Way airs Mondays, 9 p.m. on TLC.