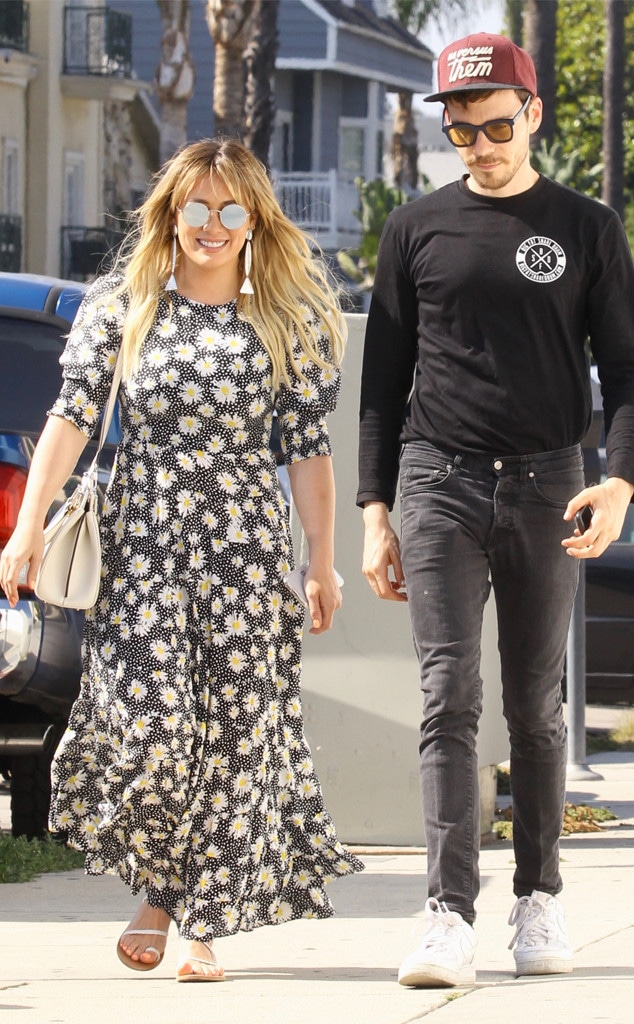 ROMA / MEGA
Matthew Koma is apologizing to fiancée Hilary Duff for being a "dick."
After starting an "unnecessary" argument on pizza night, the Winnetka Bowling League singer realized he needed to make it up to the Younger star. So, Koma decided to place a dildo inside of the couple's pizza box in order to complete the message, "Sorry I was a [dick]."
"Sometimes it's pizza night and you start an unnecessary argument and owe your significant other an apology," the 32-year-old artist captioned the post.
In response to the Instagram, Duff, 31, sarcastically commented, "I can't believe you shared this sweet moment honey."
This post comes just over a week after Duff praised her fiancé, who she shares 7-month-old daughter Banks with, on Father's Day.
"Babe. You are the most natural papa bear I've seen," Duff, who also shares son Luca with ex Mike Comrie, wrote. "You always put us first. You know exactly what to say. Affectionate beyond. Calm and strong. The kids don't even know how lucky they are that it's you.... but they will. It's a gift I get to witness everyday. We love you more than words."
Watch:
See Hilary Duff's Engagement Ring From Matthew Koma!
Koma also shared a sweet photo with their baby girl on Father's Day, writing, "Best dad's day gift @hilaryduff."
The cute couple announced their engagement in early May, with Duff telling her fans on social media, "He asked me to be his wife."