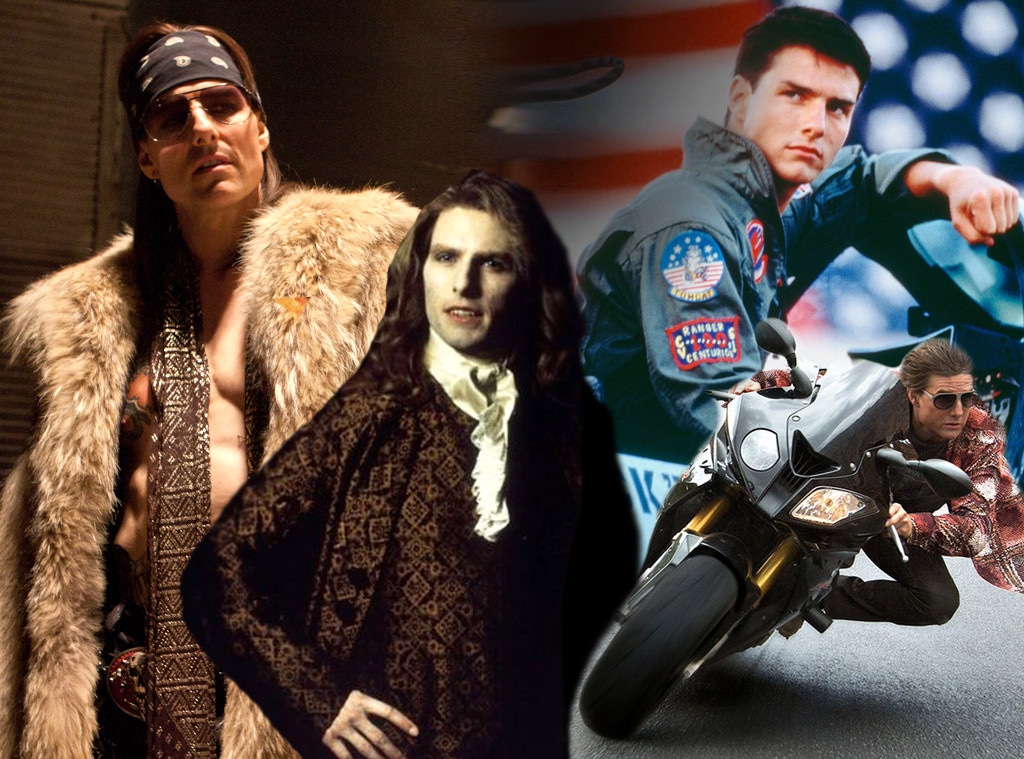 E! Illustration
Show me the birthday!
Today is Tom Cruise's birthday—he's turning 57 years old—which means everyone should be showing him some birthday love and quoting his iconic movies.
From "show me the money" to "I feel the need...the need for speed," Cruise's most memorable film roles come with some pretty great lines and it really makes us love him and his work even more.
Beginning in the '80s, the New York native has been a Hollywood staple and we are grateful that he is. He's made girls swoon in films like Risky Business and Top Gun and kicked butt in action movies like Mission: Impossible and Jack Reacher.
He's been nominated for three Academy Awards for his work in Magnolia, Jerry Maguire and Born on the Fourth of July, and let's be honest, he could've been nominated for way more based on his epic catalog of work.
For starters, there was The Outsiders and Cocktail as well as Rain Man and A Few Good Men. Of course we can't forget Eyes Wide Shut, Minority Report and The Last Samurai.
These films are only the tip of the iceberg when it comes to Cruise's best movies. See them all below and make sure to vote for your favorite.
Warning: the actor has been in the game for three decades so there are a lot of roles to look back on and they are all amazing.
As you decide what Cruise film is the best of them all, why not wish the star a happy birthday and then re-watch all of his greatest hits all week long!