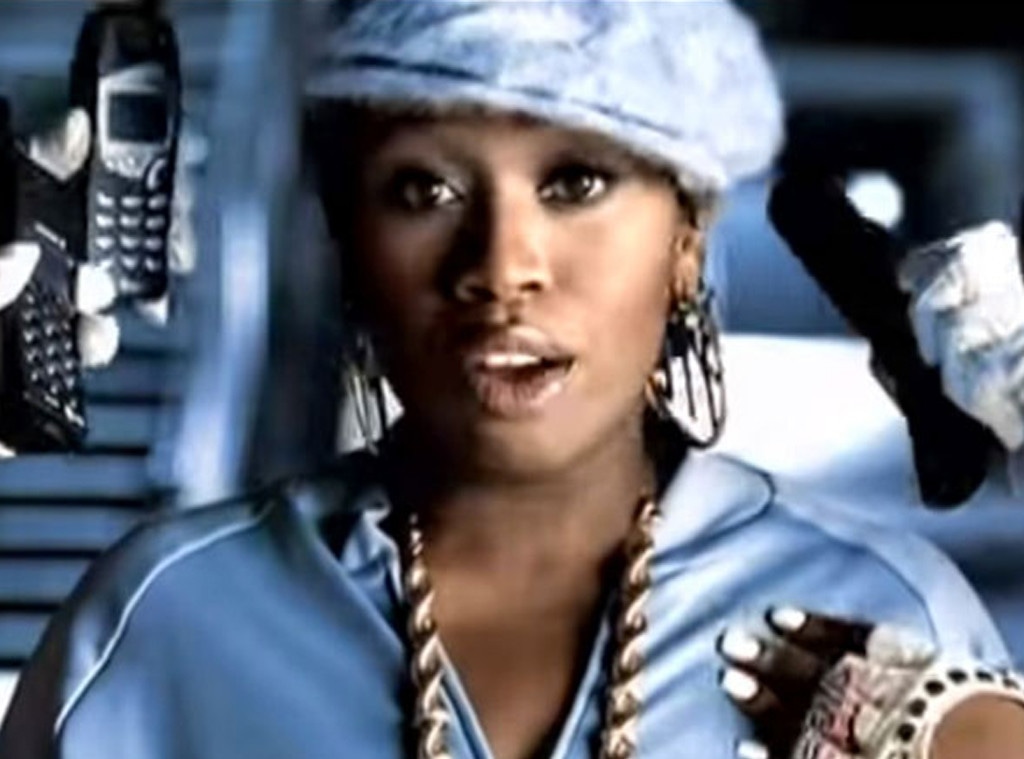 If there is one thing that Missy Elliott knows how to do it's how to work it...and make awesome music videos.
Throughout her career, Elliott has shown us that not only can she sing and rap, but she can dance. Seriously, her dance moves are out of this world and lucky for fans they're on display in each and every one of her music videos.
Since today the hip hop artist is turning 48 years old, what better way to celebrate than to relive all of the singer's best videos over the past few decades.
From wearing matching tracksuits to going back to high school, Elliott has done it all in her videos and we love taking a look back at her music career through them. The real question is, do you have a favorite?
Are you a diehard "We Run This" fan or are you more into "Gossip Folks?" Perhaps you like the Virginia native's newer videos like "She's a B**ch" or you like a collaboration video like she did for "Lose Control."
No matter what Elliott video you like, when watching these throwbacks you're sure to start singing along and possibly jump out of your seat in order to get more space to show off your own dance moves.
Don't worry, we won't judge if you can't break down like the birthday girl...although if you can we'd be pretty impressed and want to see!
Check out all of Elliott's top music videos below and get ready to let the music make you lose control.
"Work It"
This is hands down one of the artist's best music videos ever. Despite the creepy bees flying on Elliott's face we can't help but love this video. It shows off her signature look and dance moves with very simple backgrounds like a playground, hair salon or a break-dance floor near the subway, proving all the singer needs is her moves to hook us in.
"We Run This"
Elliott as a band leader? Yes, please! This video gives us major Drumline vibes thanks to the singer dancing and singing on a football field surrounded by a full band and fierce dancers that kick off the video. It then goes into Elliott in a tracksuit dancing on a beam in the city in between a stick figure version of her showing off her moves all before a gymnast Elliott rocks out with the stars of Stick It.
"She's a B**ch"
The future is here in the "She's a B**ch" video and it is full of neon lights, leather and a totally badass Elliott. Seriously, this clip is so intense because it features cowboys dancing in leather, fast cars and lots of bold makeup and we are so here for it.
"Lose Control" feat. Ciara & Fat Man Scoop
Elliott rises up from being buried in sand to break out her iconic dance moves in this video and do we really need to say anything else? We don't, but we will. This clip also shows Ciara dancing and flying against a wall before it goes back to Elliott rapping and dancing alongside her. It's epic.
"Get Ur Freak On"
Dancing in an underground lair wasn't something we ever thought about, but this video changed all that. It is eerie, creepy and yet totally cool. Elliott swings from chandeliers, steals the show from her dancers and makes a rundown area seem like a magical oasis.
"I'm Better" feat. Lamb
OK, this video is proof that Elliott still has it. The choreography is on a whole different level in this clip and the singer's costumes are out of this world. One moment she is dancing on a solid floor and then all of a sudden it turns into water and she's moving on the bottom of a pool. It's trippy and fabulous to watch unfold.
"WTF (Where They From)" feat. Pharrell Williams
The streets of Hollywood are the centerpiece of this video and wow, is the video cool. To start there is a little girl dancing in the street followed by another female working it as Elliott shows off her own moves in a disco-ball inspired ensemble. Throughout the video there are so many incredible dancers to watch that if you look away for a second you'll miss numerous acts. Oh, and there are puppets that look like Pharrell and Missy!
"Gossip Folks"
If you ever wanted to go to high school with Elliott then all you have to do is watch this video. She rocks her iconic tracksuits as she dances in the halls of a high school and draws the attention of everyone around her. She then hits the lunchroom and a classroom before the video comes to an end. It is a simple concept that is just so much fun to watch.
Which music video from the birthday girl is your favorite? Vote now!
Missy Elliott's Music Videos