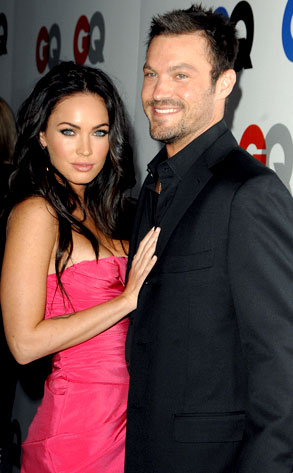 Steve Granitz/Getty Images
HOUSEHOLD NAMES: Megan Fox and Brian Austin Green, appearing very much back together while buying two shopping carts full of goods at an L.A.-area Bed Bath & Beyond.
FANCY FEET: Melissa Rycroft from The Bachelor, being congratulated for her work on Dancing With the Stars by actor Mark Feuerstein while having breakfast at Toast in Los Angeles.
GOOD WILL EATING: Ben Affleck and Jennifer Garner, enjoying a two-hour dinner with a couple of friends at Katsuya in Brentwood, Calif. A few minutes after they left, Adam Sandler came in for a quick bite with wife Jackie.
Who was sipping Shirley Temples with Julia Roberts the other night in New York City after the premiere of her new flick, Duplicity? Find out now…