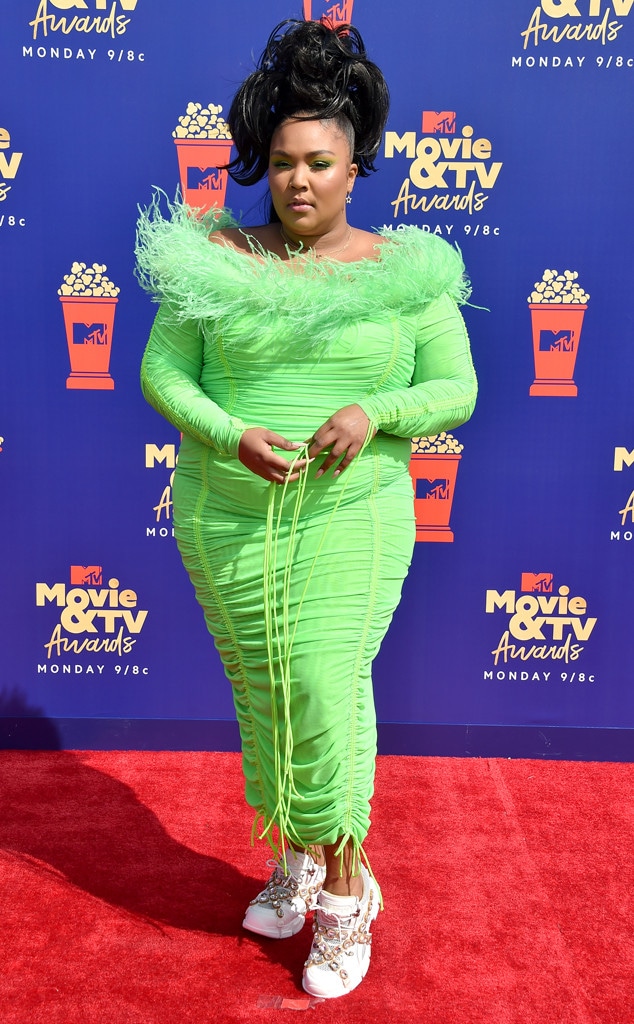 Gregg DeGuire/FilmMagic
Lizzo is sharing a candid message about depression and self-love.
The 31-year-old "Juice" singer has taken to social media to talk about the highs and lows in life and learning the waves of sadness and joy. Lizzo started her series of messages on Thursday, writing to her Instagram followers, "I self-love so hard because everything feels like rejection... it feel like the whole world be ghostin me sometimes. Sad af today. But this too shall pass. S/O all the messages of love. Thank you."
Along with the message, Lizzo also posted a video, which was captioned, "I'm depressed and there's no one I can talk to because there's nothing anyone can do about it. Life hurts."
In response to the post, Lizzo received an outpouring of love and support from her fans and fellow artists.
"U drag me up everyday ... fr . Take your time u carrying a lot of us," SZA commented. "We love you."
Lizzo then returned to Instagram on Friday to share her reaction to all of the support she's received.
"I learned in the last 24hrs that being emotionally honest can save your life," Lizzo wrote. "Reaching out may be hard but as soon as I did it, I was immediately covered in love."
"I used to think of sadness as a constant with fleeting moments of joy in between... but it's a wave joy sadness joy sadness and my sadness can be as temporary as my joy," continued. "I went on live to have a discussion about triggers. My triggers are: rejection and inadequacy. But I love that I'm more emotionally honest lately. I love that I can use my sadness constructively in real time for gratitude."
Along with her message, Lizzo posted a clip from her Instagram Live, in which she discussed emotional honesty.
"I know that something real incredible is about to happen and something incredible has already happened. I know that I am just in between that incredible moment. I use sadness so constructively in the last two years ever since I have been working on being emotionally honest. I've used sadness as a tool for gratitude," Lizzo said as she started to cry. "It's humbling and I'm grateful to feel these emotions because, because I know that because of this sadness I am going to be able to feel joy."
In another post on Friday, Lizzo told her followers, "Ain't nothin sexier than a new day."
Take a look at her inspiring posts above!