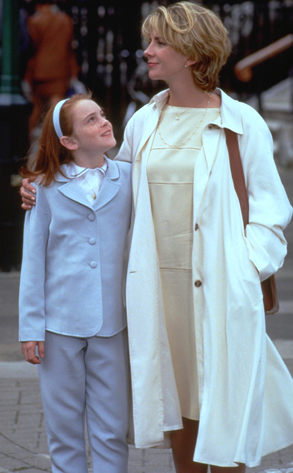 Disney Enterprises
Lindsay Lohan was 12 when she shot to child stardom in The Parent Trap. But she wasn't too young to remember who helped her rise.
"She was a wonderful woman and actress and treated me like I was her own," the now 22-year-old starlet said of former costar Natasha Richardson, who died Wednesday from head trauma apparently suffered in a skiing accident two days before.
"I didn't see much of her over the years but I will miss her," Lohan added. "My heart goes out to her family. This is a tragic loss."
Richardson played Lohan's prim British mom in the 1998 remake of The Parent Trap who, with the help of Lohan-times-two finds love again with her ex, played by Dennis Quaid.
In life, Richardson's survivors include her husband of 14 years, Liam Neeson, sons Michael, 13, and Daniel, 12, mother Vanessa Redgrave, sister Joely Richardson and aunt Lynn Redgrave.