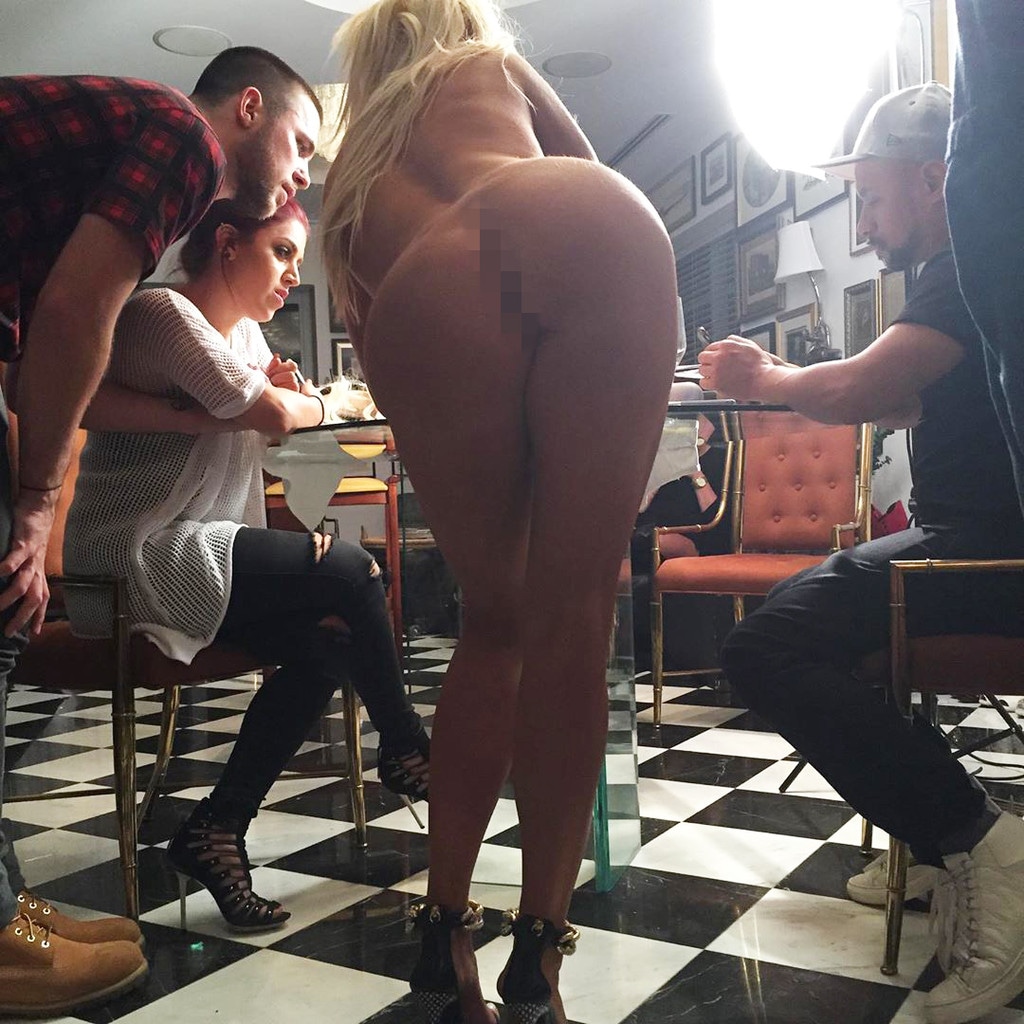 Instagram
Erika Jayne gives zero f--ks about the critics!
On Thursday morning, the Real Housewives of Beverly Hills star decided to strip it down and give fans a look inside her meetings.
"Business casual," the Bravo star captioned her post that featured a clear view of her backside.
Many friends were quick to compliment the shot and have some fun in the comments section. "Smiling at me!" Lisa Rinna wrote. Tamra Judge added, "Well hello. How's it cracking?" Even Yolanda Hadid used the joy emoji.
But for other followers, they weren't exactly impressed.  "Lots of young women see this! Please think of the example you are putting out there!" one user wrote. "Are you a porn star?"
"You sound threatened," Erika replied.
And when one fan asked if there's a "crisis" going on in the "XXPEN$IVE" singer's life, Erika clapped back again. "No crisis here," she wrote. "Try trolling elsewhere. You're boring. Happy I finally acknowledged you? I bet you are…please do not respond."
Perhaps the best comeback occurred when one follower brought Erika's husband into the discussion. "Your husband like this picture I am sure he is proud of you LOL Unbelievable wow no respect," the follower wrote.
Erika replied, "Could you post a picture of your ass? I would like to compare and then we will see who is embarrassed…bet I win." Zing!
Ultimately, the Real Housewives of Beverly Hills star is passionate about spreading body positivity and not caring what the haters think.
Besides, Erika has always warned followers not to take things so seriously.
"It's always with a wink and a nod," Erika previously shared with the Chicago Tribune. "I know exactly what I'm doing and I feel like some people think I take myself really seriously. They don't understand that the show, Real Housewives, is entertainment. Erika Jayne is entertainment and that's why way it should be digested."
Real Housewives of Beverly Hills airs Tuesday nights at 9 p.m. only on Bravo.
(E! and Bravo are part of the NBCUniversal family)