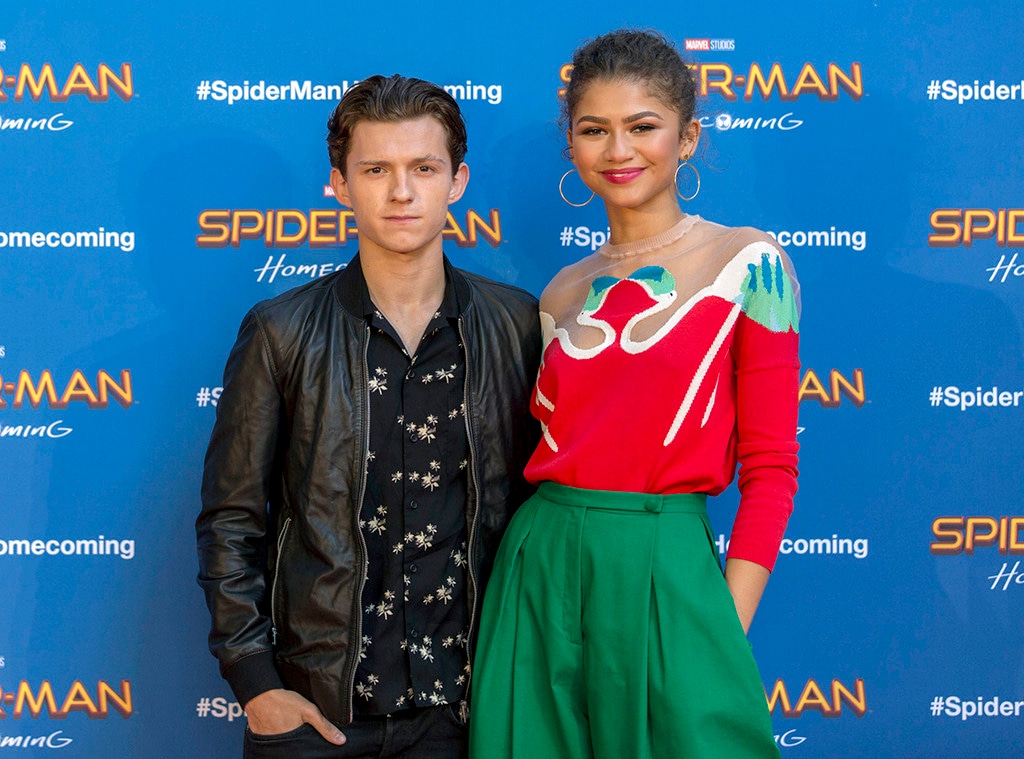 Robert Marquardt/Getty Images for Sony Pictures
Tom Holland is clarifying his relationship status with Zendaya.
There's been speculation surrounding the Spider-Man: Far From Home co-stars for years now, with fans hoping for a romance between the actors. So, what's really going on between Tom and Zendaya?
According to Tom's new interview with Elle, published on Thursday, the co-stars are not an item. In fact, the article notes that the 23-year-old star is not dating anyone at the moment. However, Tom does tell the publication that he is "definitely a relationship person."
"I'm not the fleeting type at all; it's not my way of life," he shares with Elle.
Reports of a romance between Tom and Zendaya first started in 2017, shortly after the release of Spider-Man: Homecoming.
"They got to know each other while on set. They became friends and started getting romantic a few months ago," an insider shared with E! News at the time. "They both are such great people. It's cool they got together. Everyone gets along with them. They are very well liked on set. Tom is the most down to earth actor."
Months later, Zendaya addressed the rumors during an interview for Variety's Power of Young Hollywood issue.
"We are friends," she clarified in Aug. 2017, responding "no" when asked about a possible romance.
Earlier this month, Zendaya celebrated Tom's birthday with a fun post on social media, writing, "Happy birthday weirdo, thanks for being the wonderful person you are, we're all very lucky to have you and your weirdness."