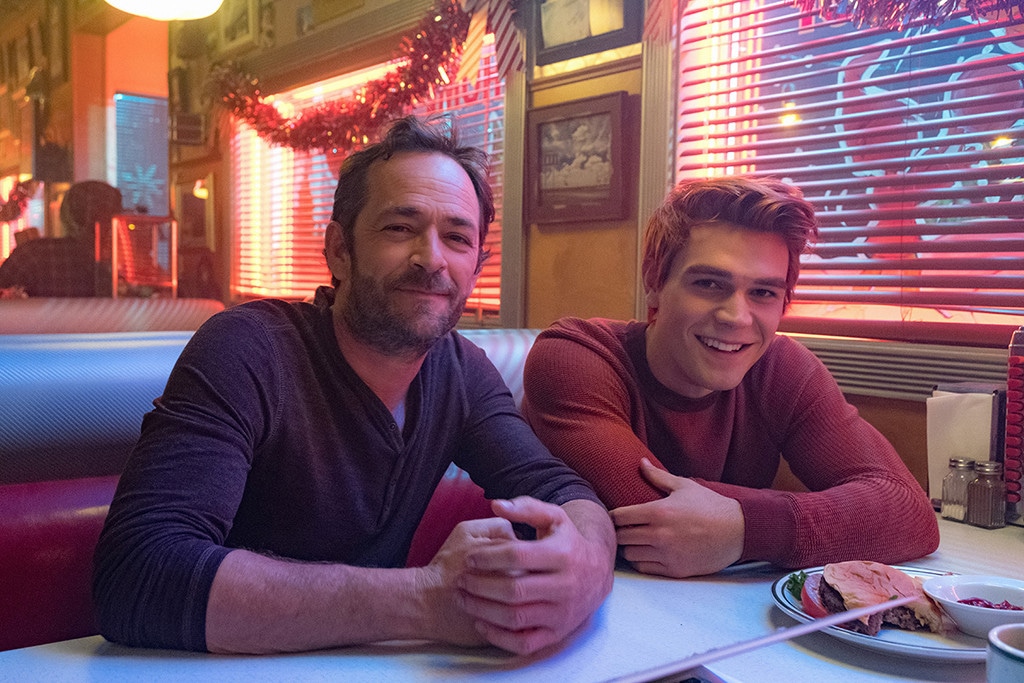 The CW
Get the tissues ready, because when Riverdale season four premieres it sure sounds like you're going to need them.
Riverdale creator Roberto Aguirre-Sacasa took to Twitter to reveal the season four premiere title and news it will pay tribute to late star Luke Perry.
"Probably the most important episode of Riverdale we'll do this year, if not ever," he tweeted. "A tribute to our fallen friend. Thankful for this opportunity to honor Luke and Fred."
The title? "In Memoriam."
Perry passed away in March 2019 after suffering a stroke.
"We are deeply saddened to learn today about the passing of Luke Perry," producers Aguirre-Sacasa, Greg Berlanti, Sarah Schechter and Jon Goldwater, Warner Bros. Television and The CW said in a statement after Perry died. "A beloved member of the Riverdale, Warner Bros. and CW family, Luke was everything you would hope he would be: an incredibly caring, consummate professional with a giant heart, and a true friend to all. A father figure and mentor to the show's young cast, Luke was incredibly generous, and he infused the set with love and kindness. Our thoughts are with Luke's family during this most difficult time."
After Perry's passing, Aguirre-Sacasa said all episodes would be dedicated to the actor.
Perry's finale scene as Fred Andrews, father to KJ Apa's character Archie in the series based on the Archie Comics, aired in late April 2019. After the scene, The CW series said Fred was away on business and Molly Ringwald, who plays Archie's mother Mary, stood in for him. Aguirre-Sacasa told E! News Fred's absence would be addressed at the start of season four.
"When Luke passed, it was such a shock, and it was devastating and we kind of have to deal with the emotion of that, and then you have to figure out everything that comes next," Aguirre-Sacasa told us. "And we'd already pretty much plotted out the rest of the season. We'd written a bunch of the rest of the season and it felt like rather than try to squeeze something—and for me, something that's so monumental and so defining...and we didn't know how we wanted to deal with it. You know, you're just reacting. So, we thought rather than do it quickly or do it wrong, let's take our time, let's figure it out, and let's deal with it at the beginning of season four."
Riverdale season four premieres Wednesday, Oct .9 at 8 p.m. The CW.