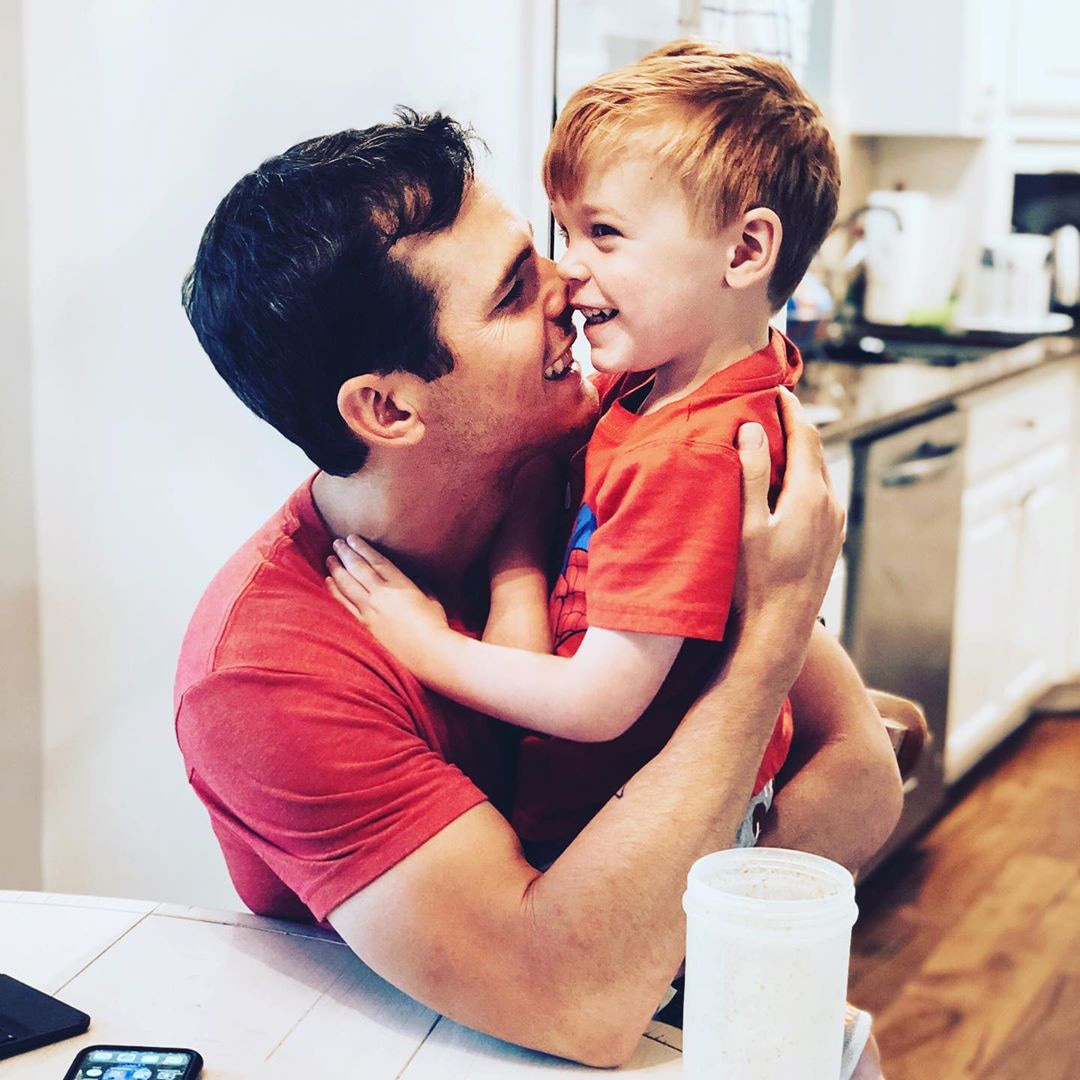 Instagram
Granger Smith and his family are holding their heads high in the wake of an inconceivable tragedy.
Just two weeks after the country singer and his wife Amber Bartlett lost their 3-year-old son in a drowning accident at their Georgetown, Tex. home, the couple honored River Kelly Smith's memory with an emotional tribute video.
Granger and Amber, who married nearly 10 years ago and are also parents to 7-year-old London Smith and 5-year-old Lincoln Smith, spoke candidly about the moment their lives were changed forever on June 6.
"It was actually a night just like this and I was outside playing with London," Granger recalled. "We were doing gymnastics in the yard and the boys were playing a water gun fight. I remember thinking, I was looking at London, as she was doing gymnastics and I thought, 'Soak up this moment because it's not going to last forever.'"
"Somewhere between 30 seconds and three minutes Amber and I are inside our pool gate doing CPR on our son," he continued. 
Despite the efforts of first responders and the staff at Dell Children's Medical Center, Granger and Amber made the decision to give other children like River a second chance at life by donating his organs.
Granger then explained, "I think the platform that we immediately stand for is love those close to you, soak up those moments, live for today, live in the present because we're not guaranteed tomorrow. What happened to us that night defied all possibilities. We believe that God gave us River for three years and that was his mission. I don't believe that God takes anyone too soon."
"I'm not going to play around in my mind that there's this fictitious timeline of River graduating from college or high school or playing football because I believe that he was put on this Earth for that exact amount of time," he shared. 
Looking toward the future, the Smith family is being held up by the love and support they've felt from their own loved ones, music industry colleagues and fans around the world. And through a tribute T-shirt, more than $100,000 has already been raised for the hospital that treated River. 
"We are stronger than ever right now. We've gotten so close and we are going to constantly search for the meaning behind all of this... We will find the meaning and the good in this and to spread this message and his legacy. He'll always be with me and he'll always be in our hearts," Granger said. 
Continued the performer, "Don't feel sorry for us because we feel very blessed we had an incredible little boy for three years. We feel really good about that. We feel really good about our other kids and their states of mind right now. We are going to live our best lives."
Granger also announced that he and his family are heading back on the road to continue his When the Good Guys Win tour starting next week. At this time, he's decided to cancel any upcoming meet and greets. 
Hear more from Granger and Amber in the video above.