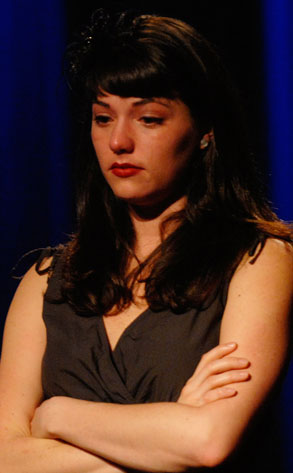 Bravo
Talk about your feisty fashionistas.
Kenley Collins, the talented yet whiny designer whom Project Runway fans loved to loathe, spent Tuesday night in a New York jail after allegedly attacking her former fiancé with her cat.
The 26-year-old was released this morning after being booked on suspicion of assault, menacing, harassment and criminal possession of a weapon, according to the police report.
Per the legal documents, Collins woke up live-in ex Zak Penley at about 7 a.m. Tuesday by throwing their cat at his face. When he tried to leave the room, she slammed the bedroom door on his head.
Collins then, per the report, hoisted Penley's laptop in the air and shouted, "I'll do it!" before hurling it at him. After tossing a bushel of apples and a glass of water in his put-upon punim, she then hissed, "You're lucky, it could have been worse."