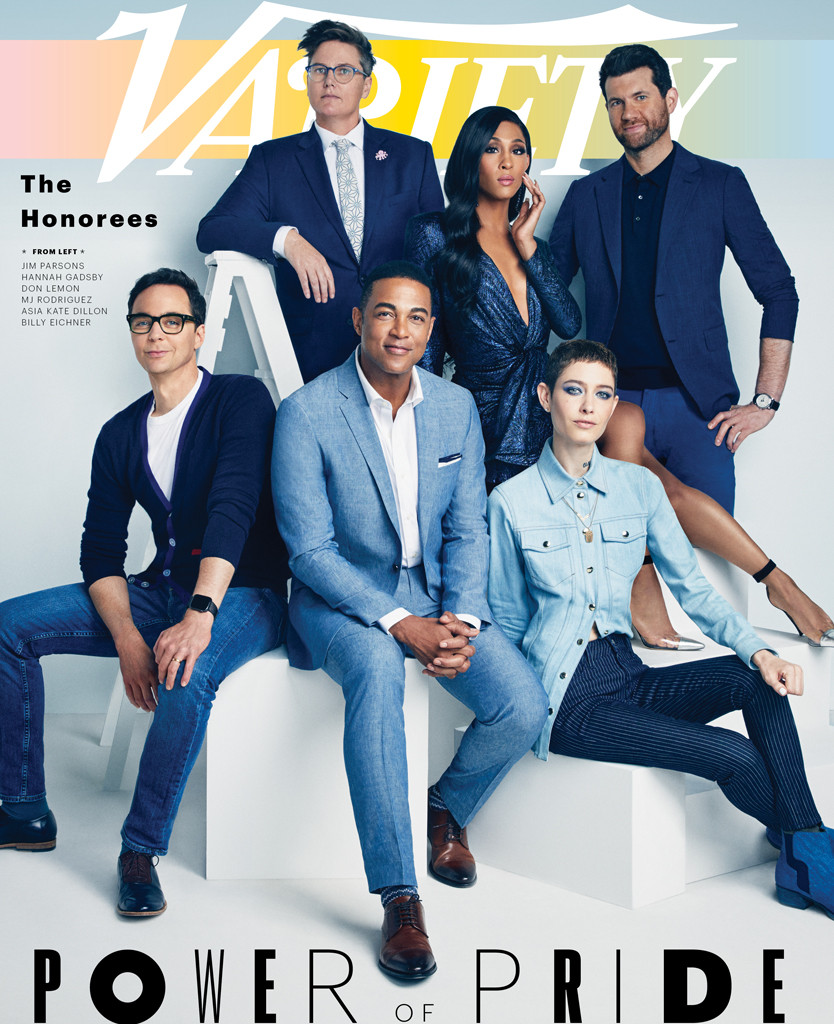 Variety
Hannah Gadsby is sharing a very personal story with the world.
The Australian comedian, who wrote and stars in her Netflix comedy special Nanette, is opening up about having an abortion after surviving rape. In her cover story for Variety's Power of Pride issue, released on Wednesday, Gadsby shares her reaction to Alabama's recently signed restrictive anti-abortion law.
"They're getting away with it because they've got into the branding really well. It's not 'pro-life,'" Gadsby says with a sigh. "What a stupid f--king statement! I'm 'pro-life,' but I had an abortion. That sits very comfortably in my head as a duality."