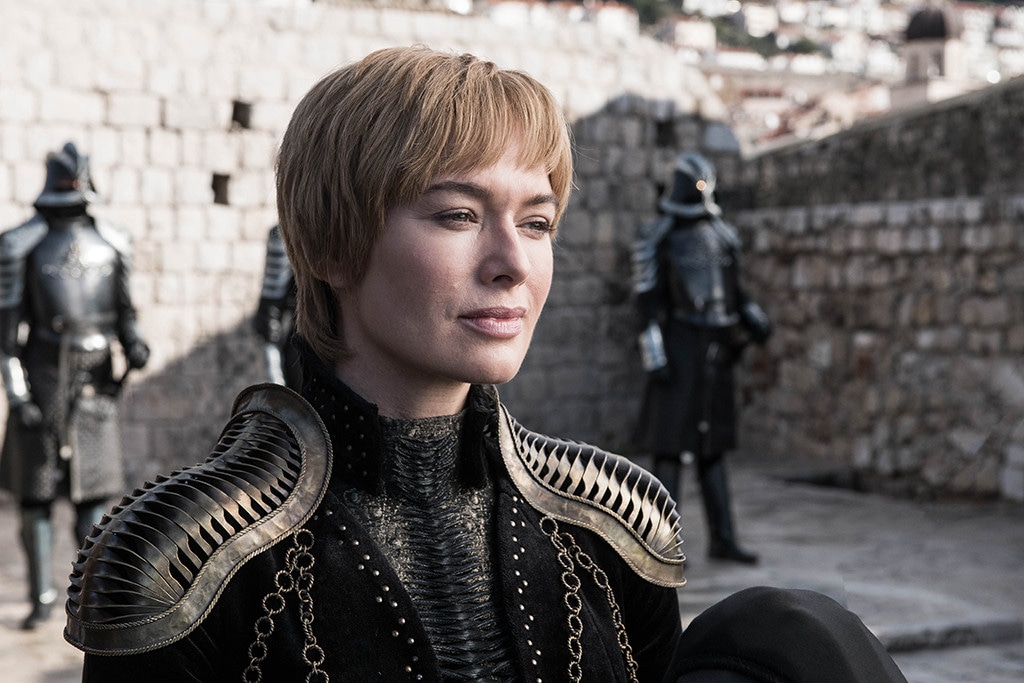 HBO
What could have been for Cersei Lannister…
Game of Thrones star Lena Headey appeared at a comic book convention in Munich, Germany, where she revealed a key scene that was totally scrapped in the seventh season of Game of Thrones. This scene would've clued in viewers to a lot of Cersei's decisions in the final season.
Headey said the scene, which was from season seven, showed Cersei "lose the baby." She described it was "traumatic" and a "great moment for Cersei."
"I kind of loved doing that because I thought it would've served her differently," Headey said.
Cersei said she was pregnant with her brother Jaime's (Nikolaj Coster-Waldau) baby in season seven. Then for the rest of season eight, she and others kept referencing the baby. Later, she led Euron Greyjoy (Pilou Asbæk) to believe he was the father. But she wasn't pregnant. Or was she? See, things would've been different.
Headey recently spoke out about Cersei's ultimate fate. In an interview with The Guardian, Headey said she had her own gripes with how things played out, but was waiting to talk to Game of Thrones co-creators David Benioff and Dan Weiss about it first. She went on to say she wanted a better exit for the character (Cersei died under a pile of rocks with Jaime).
"I will say I wanted a better death," Headey told The Guardian. "Obviously you dream of your death. You could go in any way on that show. So I was kind of gutted. But I just think they couldn't have pleased everyone. No matter what they did, I think there was going to be some big comedown from the climb."
If others had their way, the final season of Game of Thrones would've been very different.
In an interview with IndieWire, director Miguel Sapochnik said he wanted the Battle of Winterfell to play out differently in "The Long Night."
"I wanted to kill everyone," Sapochnik said. "I wanted to kill Jorah in the horse charge at the beginning. I was up for killing absolutely everyone. I wanted it to be ruthless, so that in the first 10 minutes, you say, 'All bets are off; anyone could die.' And David [Benioff] and Dan [D. B. Weiss] didn't want to. There was a lot of back-and-forth on that."