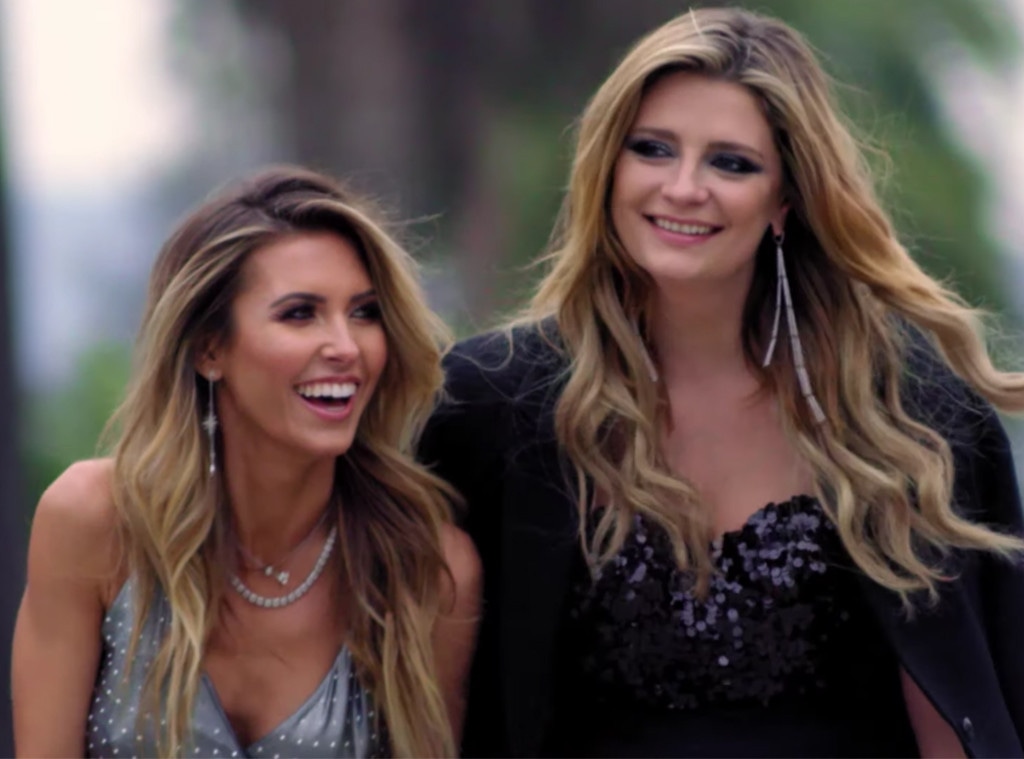 MTV
It's a new beginning for The Hills: New Beginnings. That's right, the fan-favorite MTV show is updating its show opening, but never fear, it's still Natasha Bedingfield singing "Unwritten."
Bedingfield and Linda Perry teamed up to produce a remix of "Unwritten" for MTV to use as The Hills: New Beginnings theme song.
"'Unwritten' is on my very first record. I wrote the song and there was this feeling of, 'Wow, I couldn't say it any better," Bedingfield says in the behind-the-scenes video below.
In 2004, the song was the No. 1 pop song in America and then MTV came calling and "Unwritten" got even bigger.
"Doing a remix has been really fun," Bedingfield says.  And this isn't your typical remix with original vocals and new beats and cords. "I wanted to re-sing it," she says. "I wanted to take where I'm at now, kind of give it that new spin."
"What I love about, it's like I believe every word. I'm super happy," Perry says.
Get a peek at the new opening credits and hear a snippet of the new "Unwritten" above. The full theme song will make its debut on Monday, June 17 on the 2019 MTV Movie & TV Awards at 9 p.m. ET. The cast will debut the new video.
UPDATE: The new full theme song is here! 
Cast returning for The Hills: New Beginnings includes Brody Jenner, Audrina Patridge, Heidi Montag, Spencer Pratt, Justin Bobby, Stephanie Pratt, Frankie Delgado, Whitney Port and Jason Wahler. New additions to the show include Mischa Barton, Brandon Lee and Kaitlynn Jenner.
The Hills: New Beginnings premieres Monday, June 24 on MTV.