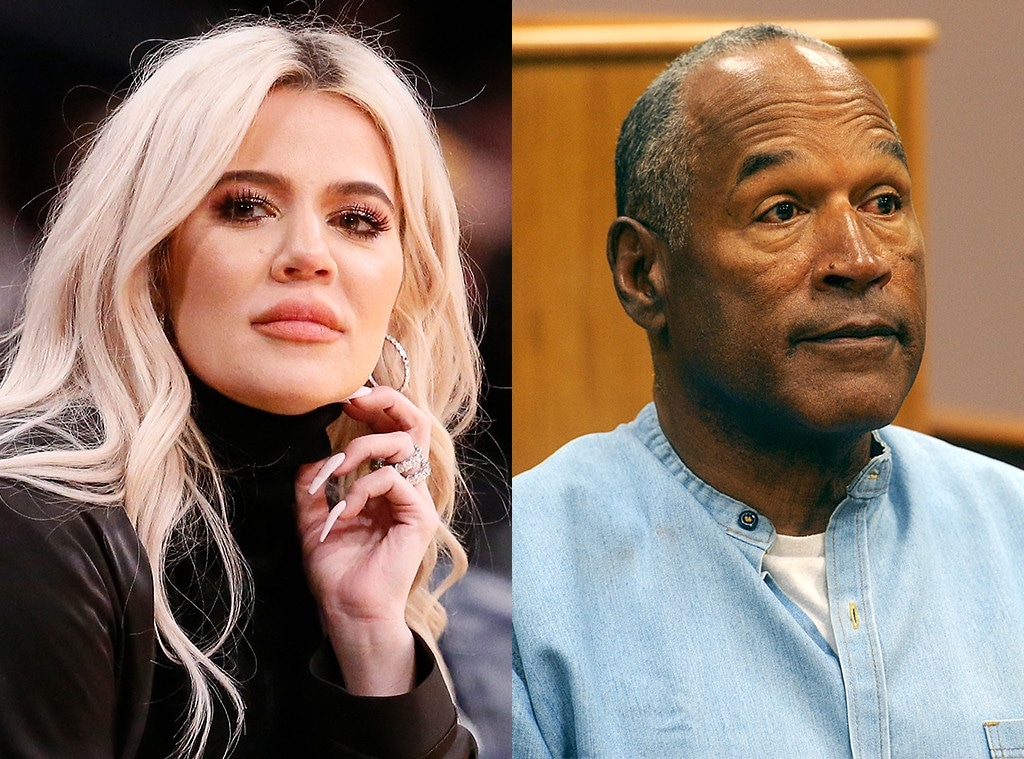 Getty Images
No character limit is going to stop O.J. Simpson from getting his point across.
The retired NFL star joined Twitter last week and rather than fire off a series of tweets, he's been posting videos setting the record straight on various topics. The latest? His relationship with Kris Jenner and her ex husband, the late Robert Kardashian. 
"Hello Twitter world, this is yours truly," he began a two-minute video posted on Twitter last night. "My life has always been involved in the sports world and I suspect, as the weeks go on, that's pretty much what we'll be talking about. But once in a while, I'm going to go off topic and talk about something else and this is one of those times."
"You know, Bob Kardashian was like a brother to me," he continued. "He was a great guy. He met and married Kris and they really had a terrific time together when they were together. Unfortunately, that ended. But never, and I want to stress never, in any way, shape or form have I ever had any interest in Kris romantically, sexually. I never got any indication that she had any interest in me. So all of these stories are just bogus. Bad, tasteless."
O.J. then went on to slam rumors that he's actually Khloe Kardashian's real dad. 
"Khloe, like all the girls, I'm very proud of, just like I know Bob would be if he was here," he stated. "The simple facts of the matter is she is not mine."
These rumors, according to O.J., seemingly were started by Norman Pardo, who claims to be his manager. Alas, he strongly denies working with Pardo. 
"In any event, that's it for the day," he concluded the message. "Take care."
O.J. joined Twitter last week, just two days after the 25th anniversary of the double murders of his ex wife Nicole Brown Simpson and her friend Ron Goldman. The following trial became a nation-wide obsession with O.J. being acquitted in 1995. Robert Kardashian served as a member of his defense team and, at the time, his ex Kris—a friend of both O.J. and Nicole—was pregnant with daughter Kendall Jenner. (Read all the bizarre facts from the trial here.)
Kris has since said she still feels guilty she didn't "pay more attention" and "speak up" before Nicole's murder. 
"At the end of Nicole's life, I think she finally was at a place where she knew she had to be more vocal with what was going on and she was in trouble," Kris said in the 2015 documentary The Secret Tapes of the O.J. Case: The Untold Story. "The one thing she would tell all of us by the time, you know, it got to that level was, 'He's going to kill me and he's going to get away with it.'"
Watch:
O.J. Simpson Denies Being Khloe Kardashian's Father
The mogul added that, while she and Robert never spoke about the trial, O.J. called her from jail while the proceedings were going on and that he told her, "I didn't do it."
Today, O.J. is happy and healthy, he recently revealed during a phone interview with The Associated Press. "We don't need to go back and relive the worst day of our lives," he said. "The subject of the moment is the subject I will never revisit again. My family and I have moved on to what we call the 'no negative zone.' We focus on the positives."
"I've been to Florida two or three times to see the kids and my old buddies in Miami," O.J continued. "I even managed to play a game of golf with them. But I live in a town I've learned to love. Life is fine."