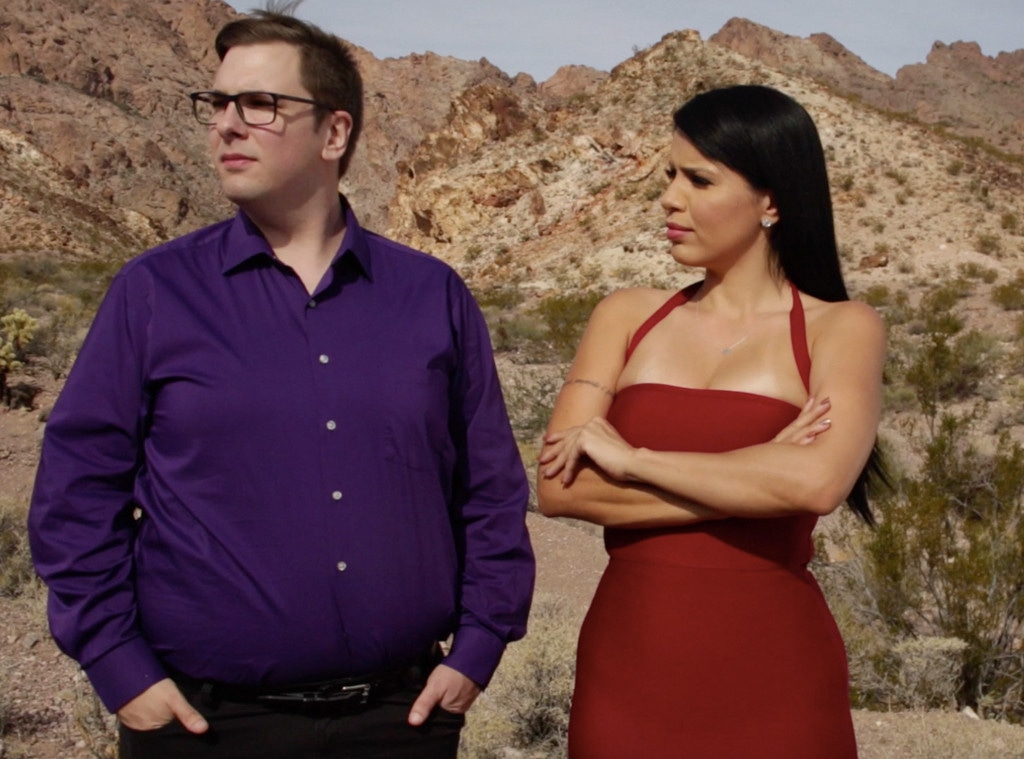 TLC
There are three constants in life: death, taxes and 90 Day Fiancé: Happily Ever After? couples having copious amounts of drama.
In the Sunday, June 16 episode of the hit TLC reality show, the couples had just that, copious amounts of drama. The most dramatic couple? That goes to Colt and Larissa. The couple fought about money earlier in the episode, but then things took a turn. Larissa was arrested for the second time. Not footage of the fight or arrest was shown, but Colt told cameras his version of the events.
It all started when the two were home alone. Colt's mom Debbie was away "on holiday." Colt said he thought they were going to have a good day reconnecting, but the fighting just continued, "and I think her fuse just blew up."
Colt said Larissa locked herself in the bathroom, he deactivated her phone, she posted his number online and said she was in danger. Colt said she eventually  started yelling, screaming and hitting him. "I guess people online called the police," he said, because five armed officers kicked down his door and handcuffed him. Colt said he was read his rights and searched, and then the police turned their sights on Larissa. "I did nothing wrong," Colt told the cameras.
"When she knew that she was going to jail, she started to cry," Colt said. "Broke my heart, again."
Larissa was arrested on charges of domestic battery. "This has been one of the hardest days of my life," he said.
Cameras followed Colt as he went to a bail bondsman to get her out of jail. When the episode ended, it was after 2 a.m. and Larissa had yet to be released. The events took place in November of 2018.
The other drama…
Chantel and Pedro
In the Dominican Republic, Chantel agreed to meet with Pedro's sister Nicole in an effort to move on from the family fight. It didn't go well. They ended up just rehashing everything. Pedro decided he was going to leave the hotel and return to his mother's house. "What am I fighting for?" Chantel wondered. "My marriage is over. I don't want to film anymore," she said at one point.
Russ and Paola
Russ and Pao prepared for the birth of their son and arrival of Paola's mother. Pao decided she wanted to do a home birth with a midwife. Her plan is to have a big pool in the middle of their living room.
Ashley and Jay
Jay's sister prepared to return to Jamaica while the couple continued to squabble about Jay's dating app usage. Ashley got upset that Jay continued to try and excuse his actions.
Elizabeth and Andrei
The battle over familial boundaries continued, this time with Andrei getting upset that Becky, Elizabeth's sister, invited Jenn, Elizabeth's other sister, to the baby shower. There were some tense scenes, and an uncomfortable breakfast meeting followed, but Andrei said he would give Jenn and Elizabeth's dad another chance.
90 Day Fiancé: Happily Ever After? airs Sundays, 8 p.m. on TLC.