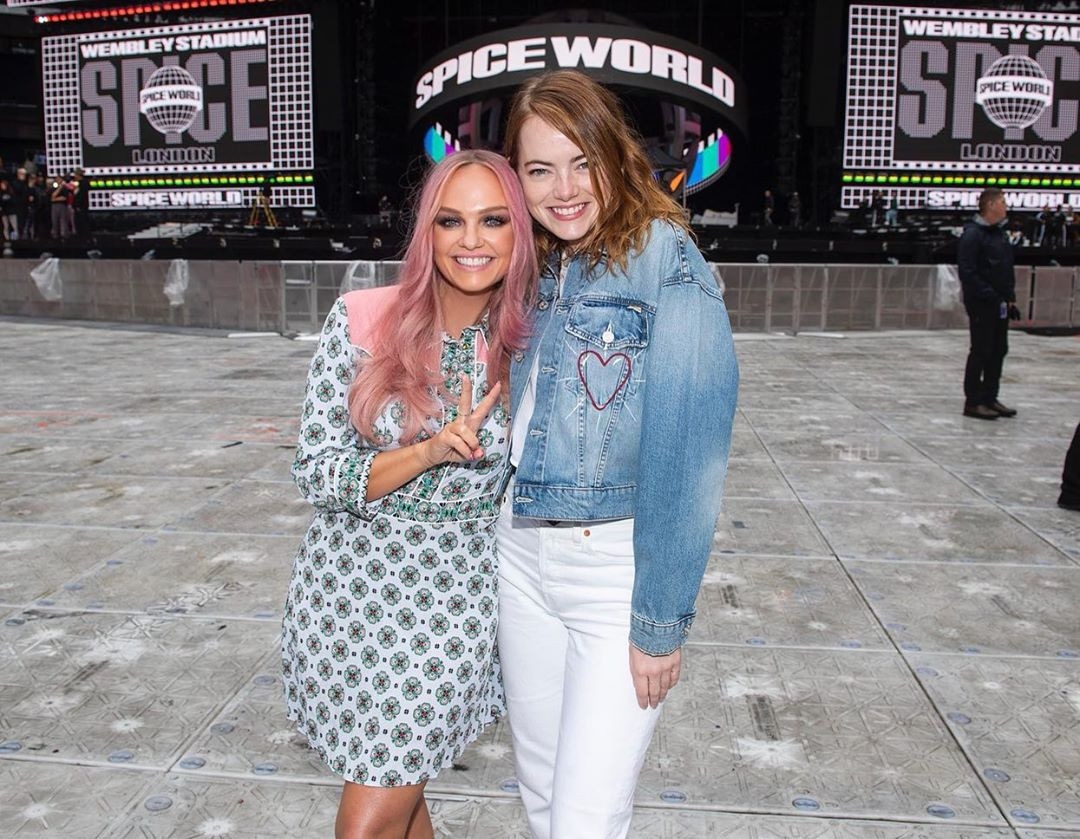 Instagram
It's safe to say Emma Stone is a total "Wannabe" Spice Girl. 
Of course, any fan of the La La Land actress knows that she is a huge fan of the British girl band. Over the years, Emma has gushed about the singers in various interviews and TV appearances. So, it was no surprise that she attended one of the concerts during their reunion tour, and she met the band. Baby Spice a.k.a. Emma Bunton shared a photo of their meeting to Instagram with the cheeky caption: "When Emma met Emma. #2become1" 
Funnily enough, Stone actually re-named herself because she wanted to be Emma Bunton. "I was super blonde, and my real name is Emily, but I wanted to be called Emma because of Baby Spice. And guess what? Now I am," Stone laughed. "So, that's, like, pretty messed up. It wasn't necessarily because of her, but in second grade, did I go up to the teacher and ask her to call me Emma? Yes, I did. And was it because of Emma Lee Bunton from the Spice Girls? Yes, it was."
While Baby Spice is her favorite, the star will take whatever she can get. She was once reduced to tears after hearing that she was talking Scary Spice herself. During an interview, Mel B phoned in to "meet" Emma, who gasped, "Oh my god, is Mel B talking to me? Oh my god, I'm so excited. I'm legitimately crying. I'm the biggest Spice Girls fan ever."
Of course, Scary Spice had to ask the question: "Why did you like Baby Spice and not me more?" Awk!
So under "punishment" the Favourite star had to sing a song, which, in all honesty, probably wasn't that embarrassing for a fan like her. In fact, she admitted, "You guys, I'm really excited about this. I'm legitimately excited."
Luckily, she got the chance to once again sing her heart out when she saw the Spice Girls at London's Wembley Stadium.