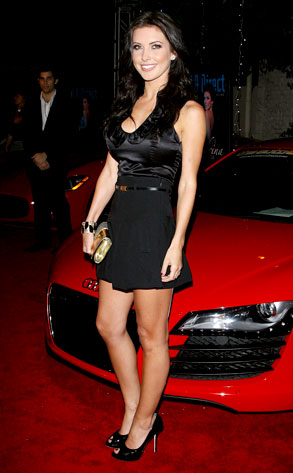 Michael Tran/Getty Images
Whitney Port has taken over The City and Lauren Conrad has said farewell as MTV's main squeeze. Now, one more Hills hottie will fly the coop after the show's fifth season.
According to the Hollywood Reporter, Audrina Patridge has signed a new deal with Mark Burnett Productions, the company behind such long-standing reality hits as Survivor and The Apprentice. The series will follow the brunette beauty through her professional (acting, mainly) and personal (ill-suited male suitors, mainly) life, and will be pitched to networks starting next week.
Patridge recently filmed roles in the horror flick Sorority Row and straight-to-video's Into the Blue 2: The Reef.
With nearly all its stars defecting, there's still no official word as to whether or not The Hills will roll on to a sixth season. Presently, only Heidi Montag and her much maligned man, Spencer Pratt, remain attached.