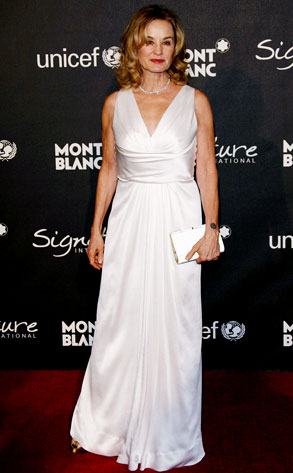 Jean Baptiste Lacroix/Getty images
Jessica Lange is expected to leave a hospital today after being treated overnight for injuries she suffered from a fall at her home in Minnesota.
Lange's rep confirms that the 59-year-old, two-time Oscar winner broke her collarbone when she took a spill yesterday.
"She also bruised her ribs and has a couple of lacerations on her forehead," the rep said. "She's going home today. She's going to be just fine."
Lange will next be seen in director Michael Sucsy's Grey Gardens as real-life Jackie O aunt Edie Beale. Drew Barrymore plays her daughter, Little Edie. The film premieres on HBO on April 18.