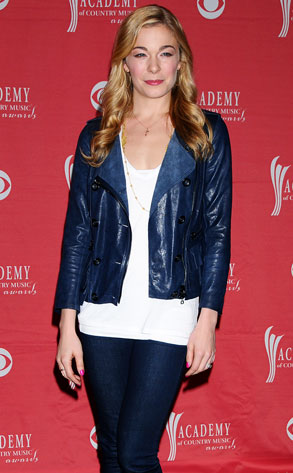 AP Photo/Mark Humphrey
LeAnn Rimes is speaking out in light of rumors that she has a cheatin' heart.
"This is a difficult time for me and my loved ones, but I appreciate all your continued support," the 26-year-old country singer wrote on her personal website Wednesday. "I would like to assure all of you that this is a place for you to hear things directly from me and as you all know, not everything in our lives is always black and white."
The message to her fans comes on the heels of a report by Us Weekly that the married Rimes is allegedly having an affair with equally married actor Eddie Cibrian, her costar in the upcoming Lifetime TV movie Northern Lights.