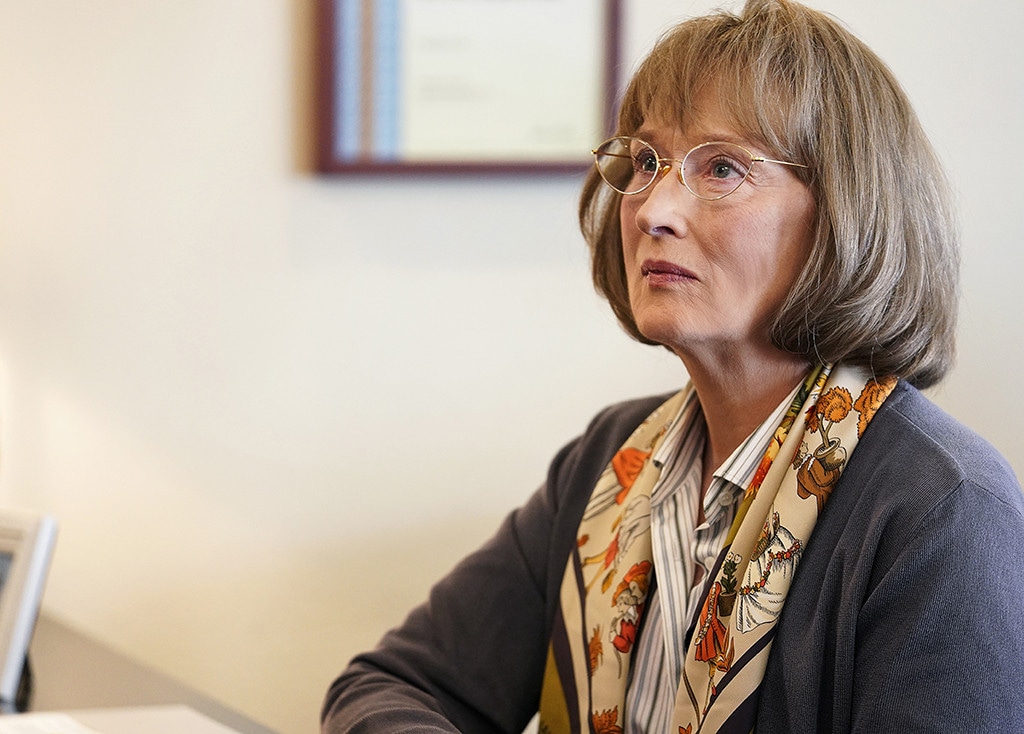 HBO
Meryl Streep, you may have heard of her, she's got eight Golden Globes, three Oscars (and 21 nominations), three Emmys and countless other accolades. A woman like Streep just doesn't "do" TV. The material has to be something special, like Angels in America or Holocaust. And now Big Little Lies.
Streep is basically one of the reasons why the HBO miniseries returned for a second season. She plays Mary Louise Wright, mother-in-law to Celeste (Nicole Kidman), mother of the dead rapist and abuser Perry (Alexander Skarsgård). In a roundtable discussion posted by HBO, Streep revealed what really attracted her to the series.
"One thing I would say is that part of what made it so pungent in the first season, for me as a viewer, was that it was a very specific locale and the people were very specific. It was just how detailed how life was that sort of made it meaningful for me," Streep said.
Streep's costar, Shailene Woodley, agreed.
"One of the things that we're lacking so much in society is empathy. Period. That's like the base of why we even have to have this conversation. It's the inability to empathize with another being despite whether you agree or disagree with their morals, their faith. To me, this was a group of women who did not understand each other. But by the end of the season, because of the events that occurred, five women, who would not normally relate to each other, were able to put their differences aside to support and stand up for one another, and I think that's really powerful. That's the message that I took away," Woodley said.
Click play on the video above to hear from Kidman, Reese Witherspoon, Laura Dern and Zoë Kravitz.
Big Little Lies book writer Liane Moriarty wrote a novella sequel that David E. Kelley adapted into the second season and based the character of Mary Louise on Streep after the acclaimed actress expressed her interest in the series. Once she got the pitch, she was in.
"Well, she sent an email to Nicole and I," Witherspoon told Seth Meyers. "And it said, 'OK, I read the part and I love it and I'm going to do it.' And I like dropped the phone, like mic drop, but I phone dropped. And then I called Nicole and I was like, 'Is this real life? Is this really happening?' And then I got off the phone with Nicole and I, like, hugged myself gently for a minute and said, 'This is really happening. You're really working with Meryl Streep.'"
Then she called Kelley and said, "You better write me good scenes with Meryl Streep!"
Judging from what we've seen, Witherspoon got her wish.
Big Little Lies airs Sundays, 9 p.m. on HBO.