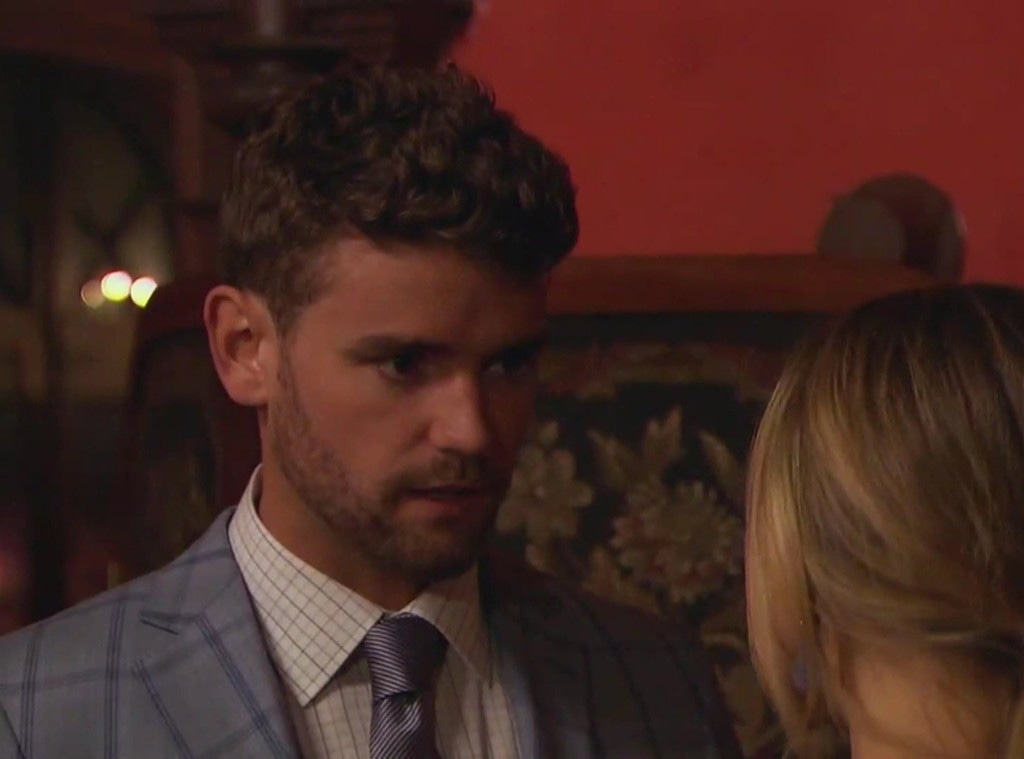 ABC
Two Lukes entered, one Luke remains, and one Luke left by his own accord. 
After spending the bulk of two episodes of The Bachelorette trying to defend himself against the lies of Luke P., Luke S. decided to leave the show on his own, with some truly worrisome parting words to Hannah Brown.
"I just wanted to let you know that I am really sorry if I've caused you any pain," he said. "It's just been hard for me to have to defend my character time adn time again. Iw ould just urge you to keep your eyes open for...I think you know who I'm talking about. I'm not gonna tell you he's a good guy or a bad guy. Just be wary. Just keep your eyes open, all right?" 
In the wake of his exit, Luke Stone appeared on ABC's Strahan & Sara to explain his decision. 
"I mean a lot of people seem to think that it stems from the whole Luke P. situation, which it does. That was a catalyst," he began. "I think for me that night was long, it was hard, and I tried my best to sort of communicate with Hannah and sort of figure out where her head was at. To me, being there, I felt like she didn't trust me, and I think that was enough for me to leave, because trust is the basis of any relationship. Without trust, you can't have a relationship. And when I felt like I'd lost that, that was when I felt like I needed to leave." 
"The night—the whole week—was very long, very dramatic. When you're there in the moment you have lots of time and opportunities to try and explain yourself. But the situation for me just kept getting more and more hopeless. I think that was the hardest part for me. People seeing me in this really serious light--I'm like a very laid-back, undramatic guy, and that was hard to see myself only in this very serious light. But it was a pretty intense situation and I really wanted to try to make it work." 
The whole argument between the Lukes began with a rugby game that got a little out of hand (as all rugby games usually do), and Stone said it wasn't the general violence of the game that was the problem. 
"It's obviously a really intense game when we're out there, really smacking each other hard and it was all well and good. My issue with him during that particular play that went down was that he had thrown me into a crowd, and I was worried that he would hurt somebody if he kept up doing stuff like that. So I wanted to jog up to him to let him know hey, please don't do that again...It was so fast, it was like blindingly quick that he turned and picked me up and then threw me down. It was crazy. It was fast." 
Stone didn't have much more to spill, but he did say that the night he left, he turned to Mike and told him he should be the next Bachelor, and after his one-on-one in last night's episode, we can't say we don't agree.
The Bachelorette airs Mondays at 8 p.m. on ABC, and Strahan & Sara airs weekdays at 1 pm on ABC.