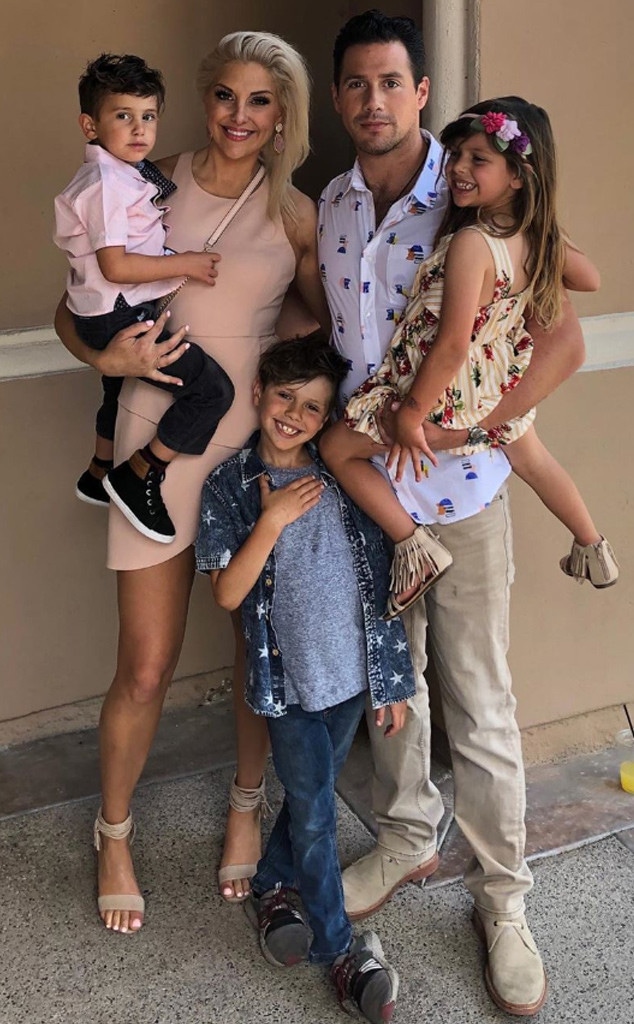 Instagram
Friendly exes or something more?
That's what Bravoholics are asking today after Gina Kirschenheiter took to Instagram with a heartfelt birthday post for her estranged husband Matthew Kirschenheiter.
"Happy birthday to the man who has held my hand for the last 14 years despite the ups and downs. Thanks for being the best father to our kids, and the best friend a girl could ask for," the Real Housewives of Orange County star shared on social media. "Wouldn't want to take on this crazy life with anyone else. Like you said, 'I'm your person and you're mine.' Happy Birthday Matthew."
The post also included a collage of photos including memories from their wedding day and various romantic dates.
"So sweet and I'm so happy for you," co-star Vicki Gunvalson wrote in the comments section. Lizzie Rovsek added, "You two are gorgeous together!!!"
For those wondering about the status about the relationship, the pair continues to keep fans guessing.
E! News has learned, however, that fans will be able to watch their relationship unfold on the upcoming season.
"Matt knows 100 percent I have his back and we are in this together and we're a family and that's how we've always been," Gina previously told E! News back in October 2018. "Although we don't have this romantic connection anymore, it doesn't mean you can't be family anymore. This idea that you're divorced and no longer family to me is so backwards and dated and old school and I refuse to subscribe to it and we're doing the best that we can to keep our family together. It just looks different now."
And according to Instagram, Gina and Matt have been able to celebrate big family moments together like their son's baseball games or Easter weekend.
"#SundayFunday with the family out on the water," Gina previously shared on social media with a photo alongside Matt. "#RHOC #CoParenting #Family."
(E! and Bravo are part of the NBCUniversal family)