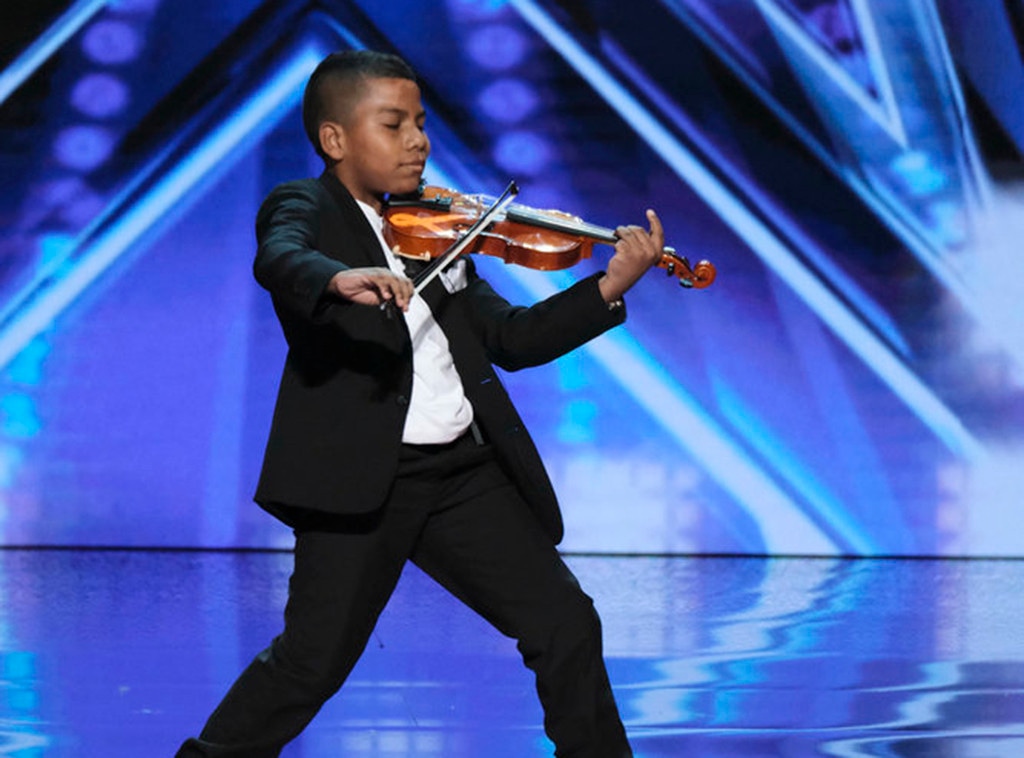 NBC
Simon Cowell has made his Golden Buzzer choice for season 14 of America's Got Talent, and if you're wondering if we cried, we did. There's just something about that buzzer, man. 
Cowell handed out the honor to 11 year-old Tyler Butler-Figueroa, an 11 year old cancer survivor who took up playing the violin to help deal with the kids who bullied him after he lost his hair due to chemotherapy. 
"When I play the violin, it helps me forget about all the bad stuff," he said. "I just didn't want to be the kid with cancer. So now I'm the kid who plays the violin." 
He then energetically performed Kelly Clarkson's "Stronger," and Cowell was clearly impressed. 
"I can tell you one thing--most people are bullied because they're better than the people who bully them. And I think you have such an amazing talent, such a personality, and I would like to say something on your behalf to the bullies." 
Cue the giant gold button. 
You can watch the performance below!
Tyler was by far not the only impressive and entertaining act of the night. One comedian pulled beers of out of his shoe (horrifying Howie) and various other places beers shouldn't be. 
Cowell was also super impressed by his "favorite act," a 54 year-old and an 84 year-old who do a balancing act you wouldn't believe. 
Thirteen year-old Charlotte Summers also impressed the judges with her incredible voice, though Simon did have one critique...
And we'll leave you with Kevin Schwartz, a former agoraphobe who got over his nerves to deliver some incredibly good one-liner puns. 
America's Got Talent airs Tuesdays at 8 p.m. on NBC. 
E! and NBC are both part of the NBC Universal family.