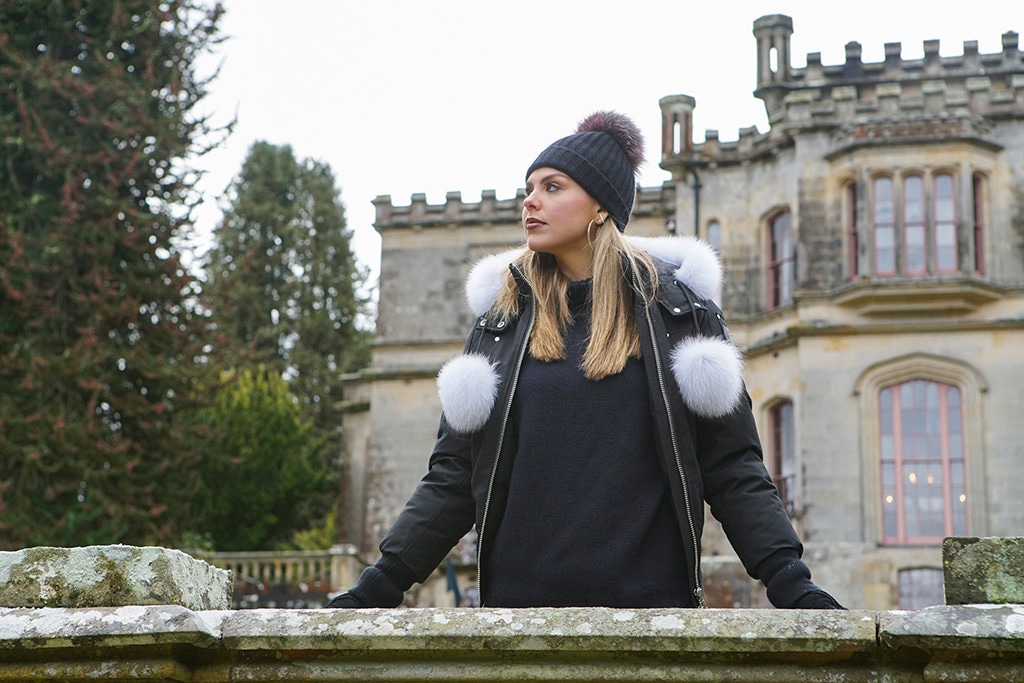 ABC
Hoo boy, friends. That was rough. 
Tonight's episode of The Bachelorette wasted no time jumping right back in the middle of the showdown of the Lukes, which was a particularly hard showdown to watch due to the fact that one Luke is clearly better than the other Luke. Unfortunately, the Good Luke did not prevail, and the Evil Luke is still around to suck another day...maybe. 
After their argument got absolutely nowhere and Hannah straight up just left the room, Chris Harrison announced that the cocktail party was over and it was time for the rose ceremony. 
Before Hannah could give out her first rose, Luke S. asked to speak to her, and he eliminated himself, telling her to "be wary" as he went. We all hoped and prayed to the shower god that Luke P. wouldn't get a rose, but alas, he did. 
And on one very small microscopic hand, we get Hannah's point of view. She couldn't know who's telling the truth, and there's something about this guy (his muscles?) that she's attracted to, and she has to trust her own self as much as she can. 
"Luke P. is still here because my heart wants him to be here," she said. "My head doesn't always want him to be here. It makes it really difficult to know what's the best decision to make. We know we have crazy chemistry, but there are red flags, and I honestly haven't had the time to explore our relationship the way I feel like it needs to be explored."
On the other giant Hulk-sized hand, Hannah has more than enough evidence—even evidence she's seen with her own eyes—to know he sucks. 
Then again, on another swollen finger on that tiny hand, when was the last time we had a villain as fully-formed and easy to hate as Luke P.? Every story needs a bad guy, and this one's as bad as they get, violence and tension-loaded toasts included. Plus, without him, we wouldn't have gotten Tyler C.'s magical speech from last week's one-on-one date about how he'd always be there to pick Hannah up when she needed it. 
You fought a good but losing fight, Luke S. Maybe you can get a second chance in Paradise (which is the perfect place to promote your soon-to-be tequila company if you are interested in that). 
Much of the rest of the episode involved kilts, which, in the right context, can be one of the hottest items of clothing, and much of this episode was very much the right context. Plus, Luke P. wasn't on that kilt-filled group date, and for that we are thankful. 
However, that meant that Luke got a one-on-one, which Hannah clearly needed in order to figure him out, and he failed at every single opportunity she gave him to explain himself and show her his true self. Apparently he couldn't even explain whether he's more into mac and cheese or spaghetti, one of the examples of "real stuff" that Hannah wanted to know about him. That's like bare minimum, dude.
"Luke, I can't give you this rose," she said after a day of going in circles to the point where she said iconic things like "We're not gonna get there right now, let's go look at this castle," and then the episode ended, which somehow makes us think he's not immediately going home. 
That worries us, along with the preview for next week, which has Hannah crying over what appears to be all of the guys, while Luke prays in a church and says "It's my fault. I hope that she forgives me." 
If Luke gets eliminated, goes and prays about it, then comes back for forgiveness, that's just about the best villain move he could make. 
Below, our thoughts on the men and their current standing. Spoiler alert: Luke P. is still last. 
The Bachelorette airs Mondays at 8 p.m. on ABC.