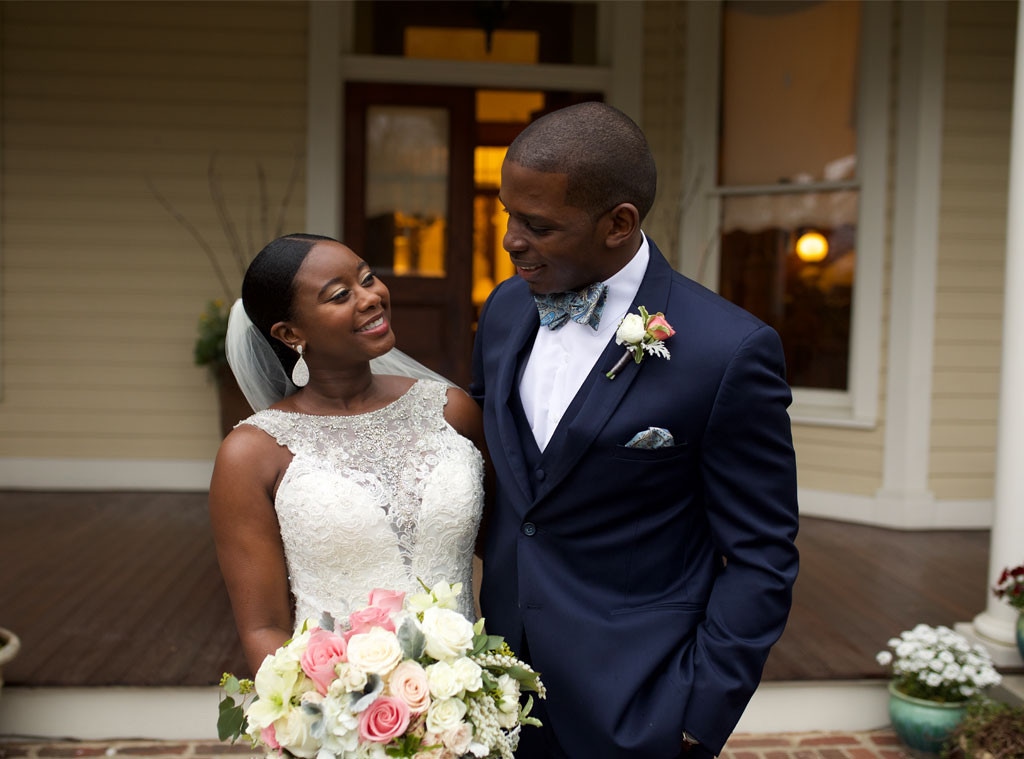 JCM Photography- Asheville, NC
And just like that, four more couples have said yes to getting Married at First Sight.
Earlier tonight, Lifetime kicked off a brand-new season of their hit reality show where eight individuals decide to take a chance at love by meeting their future spouse for the first time at the altar.
With help from a group of experts including Dr. Viviana Coles, Dr. Pepper Schwartz and Pastor Calvin Roberson, the brave individuals agree to tie the knot with confidence that the experiment could provide lasting love. After all, it has worked for a whole lot of alumni.
After meeting the cast in tonight's season premiere, viewers already have their first impressions and favorites for who's going to succeed.
In fact, we decided to ask some of our favorite couples from previous seasons to share their predictions and advice for the duos who are starting a new chapter of their lives in front of millions of people.
"Our best advice for the couples is to relax, have fun and don't sweat the small stuff. This is an intense process so don't add more stress to it by getting in your own way or your spouse's way," AJ Vollmoeller and Stephanie Sersen shared with E! News exclusively. "Have fun with it, and make the best out of any negative moment. If you can get through this, you can get through anything! We did!"
Kristine Killingsworth added, "Make your marriage your marriage, not what other people want. Be open and honest, not just with each other, but with yourselves. Take a serious look at your values and understand your limits."
And who knows? Perhaps you will end up like Bobby and Danielle Dodd or Ashley Petta and Anthony D'Amico who are happily married—with babies!
Before we get ahead of ourselves, take a look at what some of your favorite alumni have to say about the new season in our gallery below.
Do you agree with our favorite alumni's predictions for season nine? Watch for yourself when Married at First Sight (produced by Kinetic Content) airs on Wednesday nights at 9 p.m. only on Lifetime.