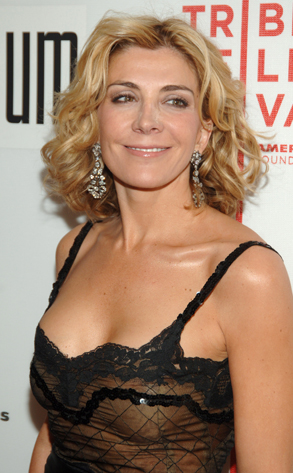 Dimitrios Kambouris/Getty Images
"Her body's being flown back to New York," good friends to gravely injured Natasha Richardson tell me. "They would not put her on a plane with the air pressure changes if she had brain swelling and was still alive. It is so sad."
Not sure about the medical science here, but it seems to make sense. I know Tash socially, and I've always adored her. She's a gutsy, classy Brit babe who remained upper crust and crusty in the same breath—always admired that about her.
A close New York friend to Richardson, 45, just told me the hideous news about the plane flight and other depressing gab that's currently being shot 'round Manhattan between some of Richardson's closest pals and colleagues. Also, one of the producers of Natasha's upcoming Broadway show, A Little Night Music, which N.R. was supposed to perform with her mom, Vanessa Redgrave, has been informed Richardson is "brain dead."
Reps for Richardson are not, as yet, commenting.
May be peace be with you, Tash.