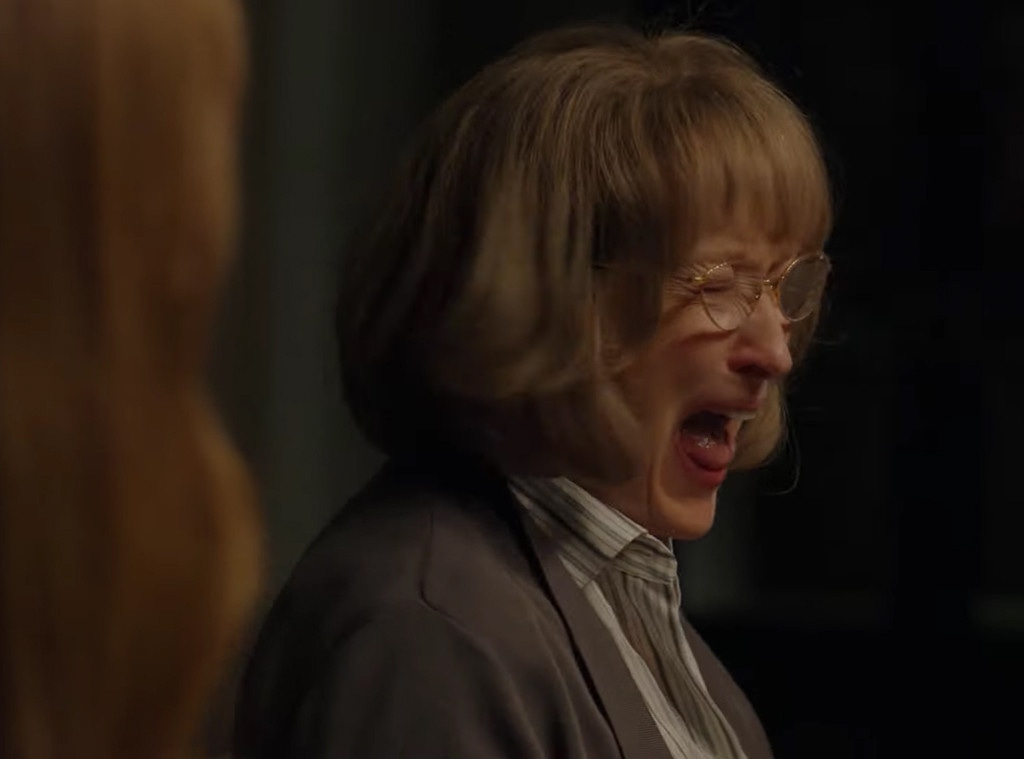 HBO
What's it like working with Meryl Streep? Shailene Woodley is here to break it down for you.
"I think because she's probably used to people treating her like 'Meryl Streep' instead of just approaching her as a human, she's so wonderfully generous and immediately disarms you with her generosity that you sort of forget for a moment that you're working with a master of her craft. And then the cameras start rolling and she does the thing [snaps] and all of a sudden you go, 'Oh, God. What am I doing? I gotta get my stuff together,'" Woodley told Jimmy Fallon during a visit to The Tonight Show.
"Because she is so good. She's like a little kid on a set in the sense of, I think, no matter how long she's been doing this and no matter how many accolades and awards she's garnered, she just genuinely loves acting. She loves storytelling…Like, she is a master woman of her craft," Woodley added.
Woodley said her favorite memory from working with Streep was during filming of one of the last episodes and the Oscar winner approached her, Laura Dern, Nicole Kidman, Reese Witherspoon and Zoë Kravitz about two lines in the script that she connected. It blew their minds. "She just reads scripts differently then anyone I've ever known," Woodley. "She gave us an entire beat that all of us had missed."
In the premiere of season two Streep's character, Mary Louis Wright, is mourning the death of her son Perry (Alexander Skarsgård) and lets out a huge scream. See it above. Woodley taught Fallon how to do it.
"Meryl taught me how to do it and it just changed my life," Woodley said. See them practice above.
Big Little Lies airs Sundays, 9 p.m. on HBO.