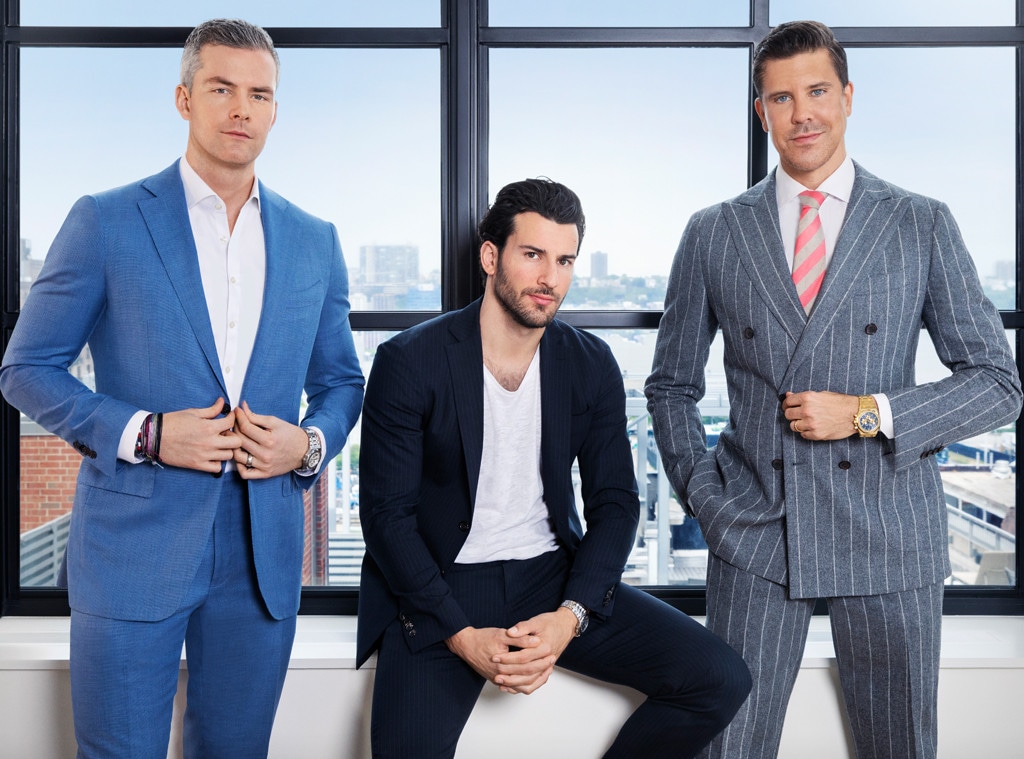 Bravo
New season, new drama, new real estate porn. Yep, Million Dollar Listing New York is back for season eight with a special 90-minute premiere and changes are coming.
In the exclusive trailer below, see what Fredrik Eklund, Ryan Serhant and Steve Gold are up to now, plus get a sneak peek at the return of Luis D. Ortiz. He's back in the real estate world ready to pick up where he left off. Plus, Tyler Whitman joins the cast alongside the returning real estate pro.
The exclusive trailer features jaw-dropping properties throughout the Big Apple, including a shower with a porthole and a property that's full of large balls. There's plenty of drama to go along with the sick apartments
"You don't know what my days are like. Every day I get yelled out 'cause the market is crashing and it's my fault. This market, it is so hard, and it is so relentless," an emotional Ryan says. "Real estate is so competitive."
Ryan's in costume—more than once—as his real-estate empire continues to grow. He's got offices in SoHo and Brooklyn, as well as agents in the Hamptons, Miami, Los Angeles and Chicago. But the stress of balancing personal and professional lives, coupled with a declining real estate market, may prove too much for him to handle.
Fredrik has found his fatherhood groove and is mulling a West Coast expansion. Meanwhile, Steve is building up his team and nurturing a new relationship. Luis returns from his European sabbatical with a new outlook on life, but back in the game he's forced to prove to his team that he's back for good. Newcomer Tyler has a decade of experience, but is still feeling pressure to succeed.
"These young agents, they're like watching from the sidelines, 100 percent ready to kill you," Ryan says.
Click play on the video above to the agents in action.
Million Dollar Listing New York returns Thursday, Aug. 1 at 9 p.m. on Bravo.
(E! and Bravo are both part of the NBCUniversal family.)