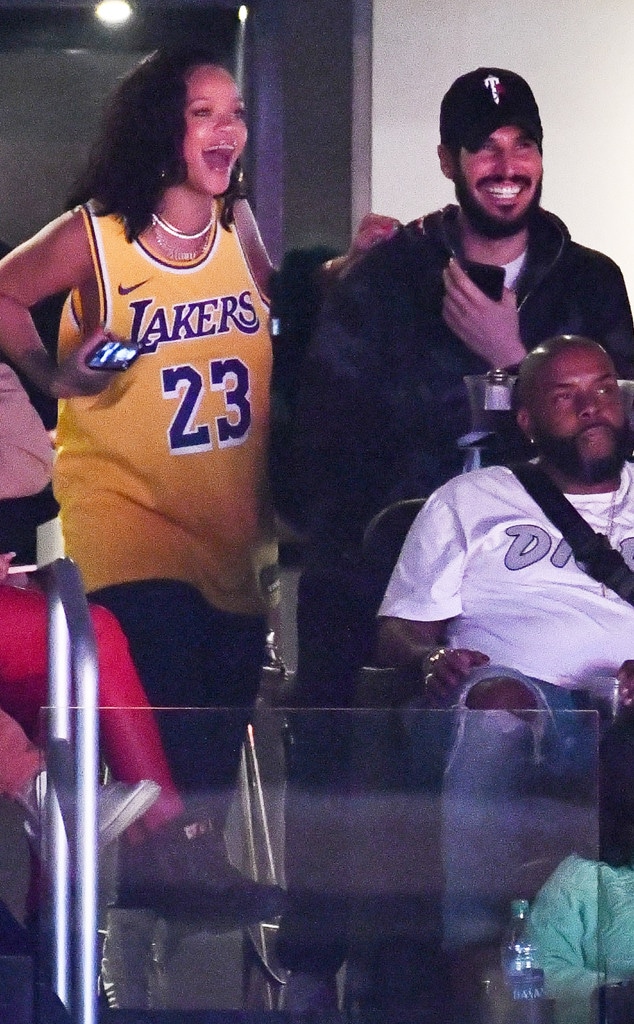 Allen Berezovsky/Getty Images
Rihanna is in love.
The 31-year-old Grammy winner, who is very private about her personal life, is opening up about her relationship with her boyfriend, businessman Hassan Jameel, in a candid conversation with her Ocean's 8 co-star, Sarah Paulson. In the conversation, published for Interview magazine on Monday, Rihanna confirms that she's in love and shares her dream of starting a family. The Fenty businesswoman, who has created an empire with her many successful ventures, also opens up to Paulson about making time for herself.
"It's only the last couple years that I started to realize that you need to make time for yourself, because your mental health depends on it," Rihanna shares. "If you're not happy, you're not going to be happy even doing things that you love doing. It'd feel like a chore. I never want work to feel like a chore. My career is my purpose, and it should never feel like anything other than a happy place."
"I've made little things a big deal, like going for a walk or going to the grocery store," she continues. "I got into a new relationship, and it matters to me. It was like, 'I need to make time for this.' Just like I nurture my businesses, I need to nurture this as well. I'll shut things down for two days, three days at a time. On my calendar we now have the infamous 'P,' which means personal days. This is a new thing."
Robert Kamau/GC Images, 247PAPS.TV / Splash News
Speaking of her relationship with Hassan, which was revealed to the world about two years ago in June 2017, Rihanna confirms to Paulson that "of course" she's in love.
But when it comes to marriage, Rihanna tells Paulson, "Only God knows that, girl. We plan and God laughs, right?"
The "We Found Love" singer also talks about starting a family, saying that she wants to be a mother "more than anything in life."
In the meantime, Rihanna is focused on her thriving career, working on her fashion brand, her beauty line, and, yes, new music.
When asked about a new album, Rihanna says, "It really does suck that it can't just come out, because I'm working on a really fun one right now. I'm really happy with a lot of the material we have so far, but I am not going to put it out until it's complete. It makes no sense to rush it, but I want it out. I've gotten to the point where I'm like, 'Even if I don't have the time to shoot videos, I'm going to put an album out.'"
So how much longer do fans have to wait for the new album?
"I wish I knew," Rihanna says. "I have blocked off a solid period of time for the studio next month."
For more from Rihanna's chat with Paulson, head on over to Interview.