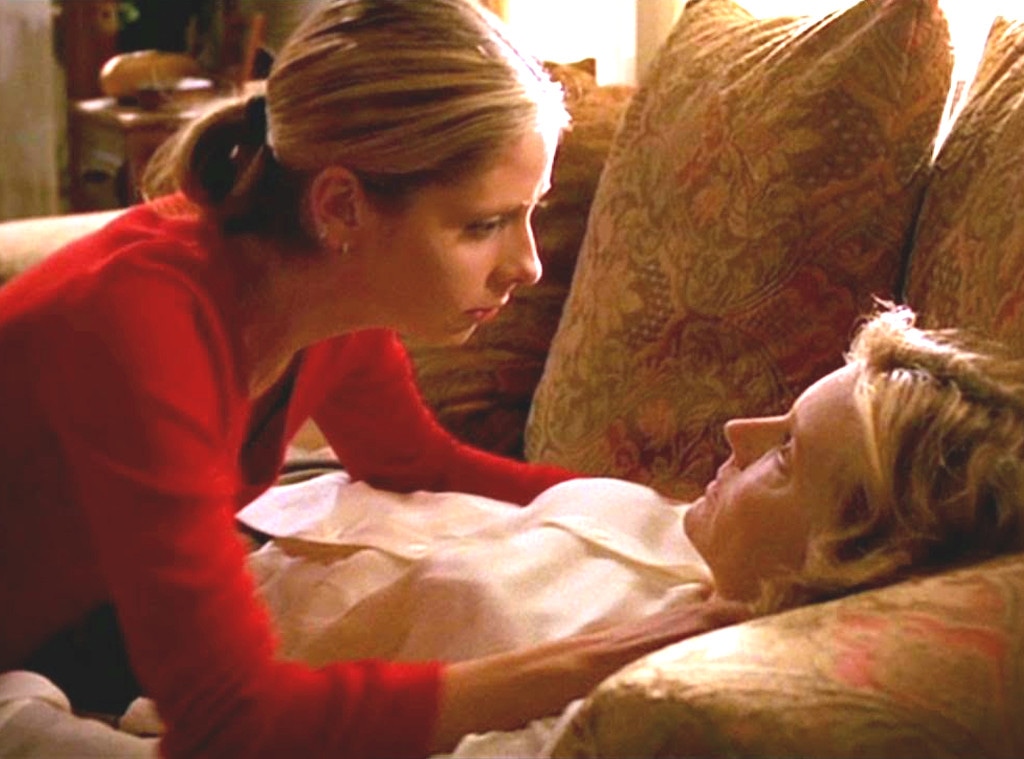 WB
Who says stars aren't just like us? Buffy the Vampire Slayer veteran Anthony Stewart Head took to Twitter to share his opinions after rewatching an episode of the acclaimed series. And it wasn't just any episode, it was the Buffy season five episode "The Body."
"So I watched #TheBody again yesterday and I cried...several times. Quite the most beautiful and extraordinary piece of television. Written and directed by @joss it should have so many awards hanging around its neck - it was and still is groundbreaking x," Head, who played Buffy's mentor Rupert Giles, tweeted.
His tweet didn't go unnoticed. Emma Caulfield Ford, Anya the former vengeance demon on Buffy, chimed in. "I remember it well friend," she tweeted. Anya's reaction to Joyce's death became an iconic scene.
Nicholas Brendon, Xander on the show, responded too. "An episode that affected us all. I couldn't joke on set! Anya's line being the funniest @emmacaulfield because she was so darn oblivious to normal human emotions. Impactful, beautiful, and cathartic to many thanks to
@joss. Even @theksutherland says no to ambulances still," Brendon tweeted.
"The Body" featured Buffy Summers (Sarah Michelle Gellar) dealing with the untimely death of her mother, Joyce (Kristine Sutherland). She wasn't taken out by a vampire or otherworldly demon, but by a brain aneurysm. Buffy was powerless to do anything.
The episode continues to receive acclaim for how it handled grief. It's a poignant hour that still affects viewers.
"Most fans end up talking to me about 'The Body,'" Sutherland told EW. "There's so many people all over the world who lost a parent and weren't able to process, and it helped them. And that's amazing."
Series creator Joss Whedon used his own experience for the episode. "I lost my mother when I was 27 in a car accident, and the intent was to capture just that first day, the sort of trapped-in-amber, almost boring essence of grief," he said.