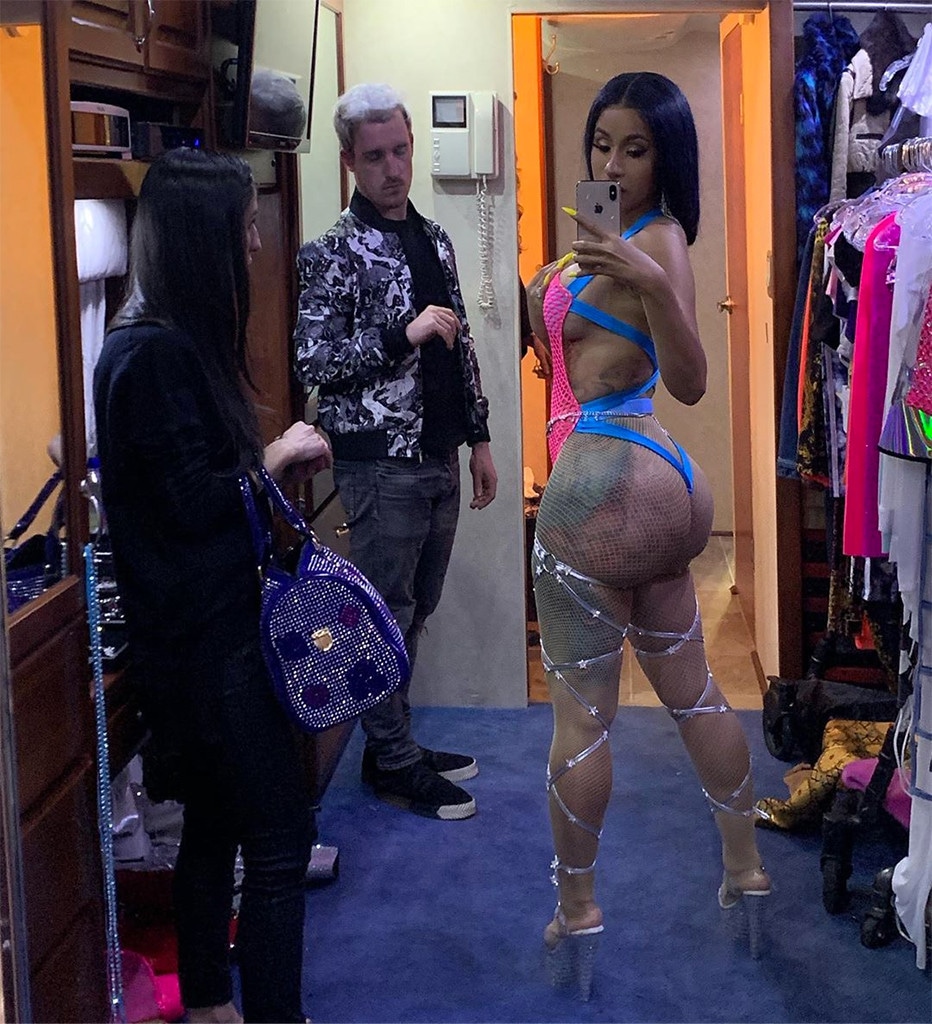 Instagram / Cardi B
Cardi B fans, meet Diamond.
The 26-year-old rapper posted on her Instagram page on Saturday the first photo of herself in character for her big screen debut in the upcoming film Hustlers with Jennifer Lopez. Cardi, a former real-life pole dancer and reality star, plays a stripper named Diamond in the new movie.
In her photo, a mirror selfie, she wears a barely-there, strappy pink and blue thong bodysuit and strappy heels that fasten up around her legs and thighs. 
"Y'all ready for DIAMOND to come to a theater near you this fall ? HUSTLER MOVIE !" she wrote.
Cardi has been candid about her stripper past. She told Howard Stern last year, "I don't tell girls to go do it, but I am not going to front—it really saved me. It really saved me. Before I was at the strip club I was a cashier at [a] market."
Hustlers is inspired by a viral 2015 New York Magazine article, and is about a group of former strip club employees who band together to turn the tables on their Wall Street clients.
The movie also features Riverdale star Lili Reinhart, Julia Stiles and Constance Wu and is set for release on September 13.