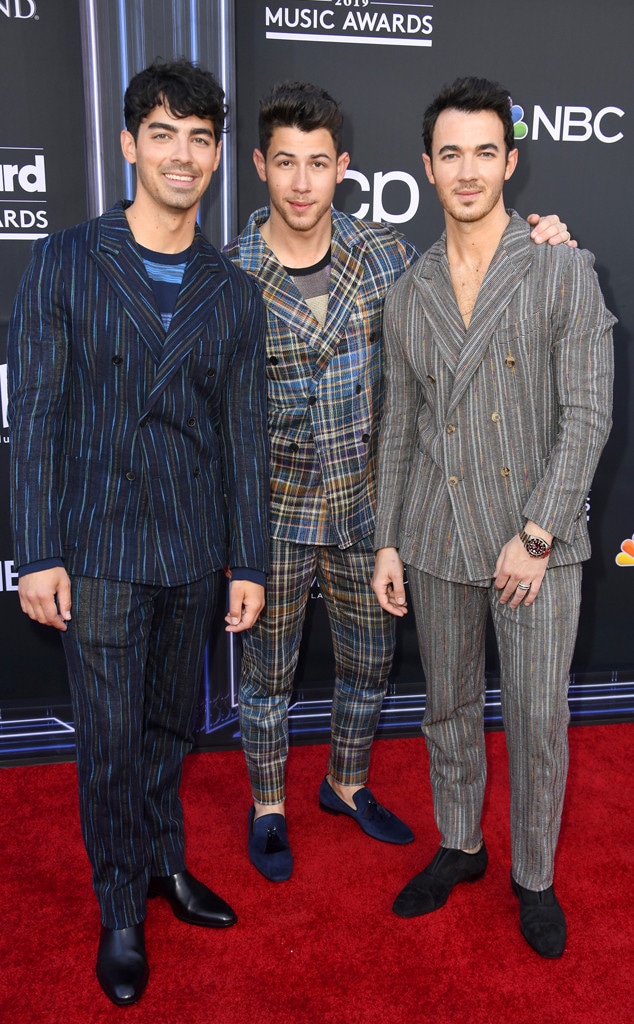 Frazer Harrison/Getty Images
Joe Jonas is taking fans back to the Jonas Brothers' early days.
To celebrate the release of the band's new album, Happiness Begins, the 29-year-old singer took to Instagram on Friday and shared an epic throwback video of himself goofing around with Nick Jonas and Kevin Jonas.
"#HappinessBegins now," the DNCE star captioned the footage, which shows the baby bros and their old-school haircuts. "This record represents so much to us. Writing this album was so personal and raw and the fact that you guys have it now has me feeling so emotional! It's been 10 years since we released an album together and we really can't thank you guys enough for being so supportive along the way. THE NEW JONAS BROTHERS ALBUM IS OUT NOW F--K YEAH GO TELL YOUR FRIENDS!"
The trio also opened up about their new music on Friday's episode of Today. 
"This record, I think is probably our favorite album to be able to put out for the world," Joe said on the morning show.
A lot has changed since the JoBros released their last album—Lines, Vines and Trying Times—in 2009. They've broken up, released separate songs, gotten back together and found true love. In fact, Nick said the group's song "I Believe" is a "love letter" to his wife Priyanka Chopra.
All in all, Nick suggested the album reflects where the family members are at this stage in their lives.
"The name of the album is Happiness Begins. We wanted to write songs that embody the way that we all feel—the happiness we feel when we're together again. But also, you know, our lives have changed so much in so many good ways and finding love is a big through line in this record and a big theme. Obviously, children gives you a new perspective on life," he said. "And then also, I think this moment with our fans specifically—having comeback and new fans that are being introduced to the music for the first time. You know, we're looking out and there's a wide range of ages and people—some that, you know, probably never came to a show before and are here now. It just means the world to us."
Speaking of children, the Today hosts wanted to know if Joe and Nick are looking to start families of their own now that they've each tied the knot. Kevin already has two kids with his wife Danielle Jonas.
"I'm enjoying being an uncle right now," Joe, who's married to Sophie Turner, said.
"God willing," Nick added.
To hear their new music, check out the playlist below.
Congrats on the album, guys!