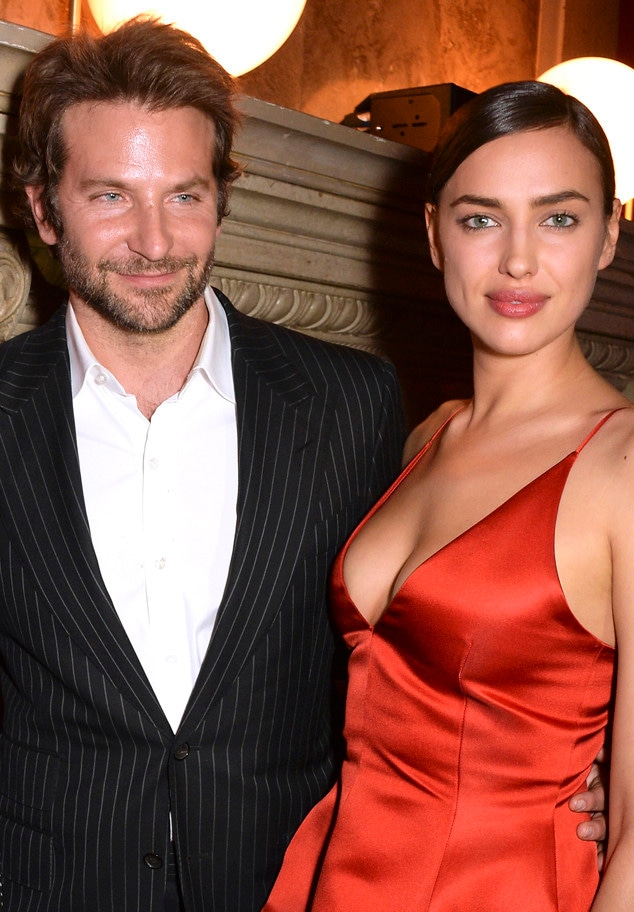 David M. Benett/Dave Benett/Getty Images For L'Oreal
It's over for Bradley Cooper and Irina Shayk, one of Hollywood's most private couples.
On Thursday night, reports emerged claiming that the A Star Is Born director and the supermodel have split after four years together. The duo, who have remained very tight-lipped about their relationship over the years, first sparked romance rumors in 2015 after enjoying a Broadway date. While never officially addressing their romance, Cooper and Shayk went on to share quite a few steamy PDA sessions all over the world, seemingly confirming their relationship status.
Though the A-list pair, who share 2-year-old daughter Lea de Seine Shayk Cooper, walked a number of red carpets together throughout their relationship, they rarely talked about each other in the media. Which is why it came as a surprise to many that Cooper gave Shayk a shout-out during his BAFTA acceptance speech in February.
After taking the stage to accept the Original Music award for A Star Is Born, Cooper thanked Shayk for her support.
"Most of all I have to thank Irina for putting up with me, for all the music I was trying to make in our basement for a year," Cooper said of Shayk, who was seated in the audience at the award show. "Thank you very much."
That same month, Shayk also addressed their romance in an interview with Glamour U.K., explaining why she keeps the relationship so private.
"I have a lot of friends who share a lot of their personal life on Instagram or social media, very publicly," Shayk shared. "I admire it and I think it's great—but I think it's all about personal choice. Because my work requires me to be out there, I just decided my personal life will be quiet. That's why it's called personal, because it's something for you and your family and I feel happy with it."
In the same interview, Shayk also opened up about motherhood.
"In this modern world, in the 21st century, I really believe that if you have a baby, it doesn't mean that you have to wear a longer dress," she told the outlet. "One of my friends said, 'Oh you just posted a sexy picture. You're a mum now!' And I just said, 'So what!' I think it's really about who you are, who you wanna be and I really feel you just have to stick to your thing. I don't believe anyone should have to change just because you're a mother, no! I'm still me!"
Cooper has also talked about family life and fatherhood, explaining how it's changed him. 
"Having a child, and having a family of my own — which is a miracle and something I've always dreamt of — has opened me up even more, I guess, to the day, and to be present," he said in an interview with NPR in Sept. 2018.
In late April, Cooper also opened up to Ellen DeGeneres about his daughter, sharing that he makes her laugh by dancing "goofily."
He also added that becoming a dad has allowed him to "embrace my childlike self without any sort of like, fear of judgment."
"Like, I could just play with toys all day long and not feel like- is this weird? Or watch cartoons endlessly and not think I'm wasting my life," Cooper said. "I love cartoons."