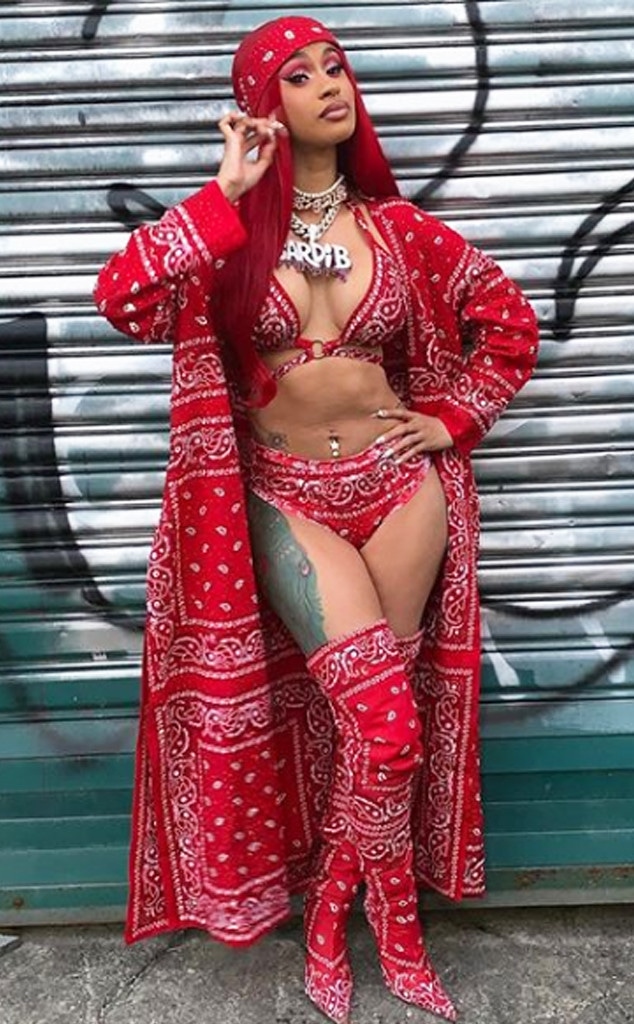 instagram
Cardi B is setting the record straight on rumors that she doesn't write her own lyrics.
On Thursday, she took to Twitter to address the haters with a strongly-worded message. She addressed one user in particular who questioned how the rapper is on the Billboard Top 100 Songwriters charts. And, the answer is simple: "[It's] Because I do write a lot of my s--t that's the thing."
Cardi continued, "Yes just like every other artist I do have a couple writer that help with hooks but I wrote plenty of songs on my album specially my mixtape .Ya just flip s--t and ya want to believe the f--k s--t so bad but EAT IT UP BITCH!"
The 26-year-old has overcome a lot to get where she is now, and she isn't about to stop. She recently dropped her latest single "Press" and is expected to drop her second studio album later this year.
She also has plenty of appearances lined up, including a performance at the 2019 BET Awards, which will be hosted by Regina Hall. Not to mention, Cardi B is the star with the most nominations, including Best Female Hip-Hop Artist, Video of the Year and Album of the Year.
People are eager to see her return to the stage after she postponed numerous concerts in order to "focus on recovering and healing" from plastic surgery.
"Cardi was overzealous in getting back to work, she didn't take the time necessary to fully recover from her surgery," her rep explained. "Her strenuous schedule has taken a toll on her body and she has been given strict doctors orders to pull out of the rest of her performances in May."