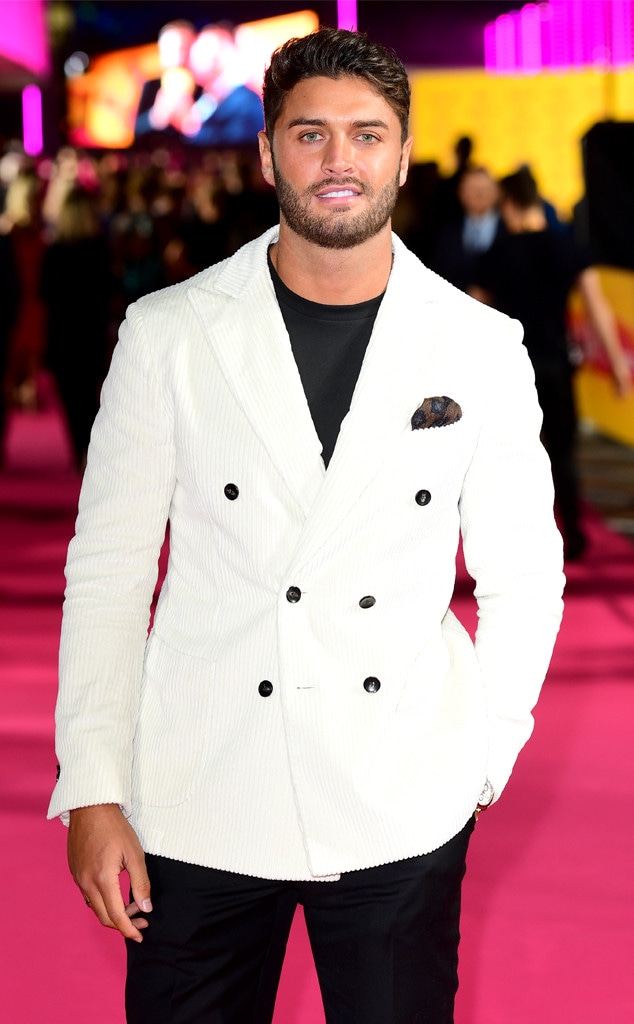 Ian West/PA Images via Getty Images
Coroners are revealing how Love Island star Mike Thalassitis took his life. 
The Coroner's Service for North London confirms to E! News that the cause of death was by hanging. A jogger who was running through a North London park found the 26-year-old's lifeless body on March 16.
Moreover, a toxicology report obtained by the BBC reveals that the former pro-footballer had "cocaine, ethanol, antidepressants and paracetamol in his system at the time of his death."
Authorities also found a notebook at the scene with messages for the family, the coroner's office confirms to E! News. According to the BBC, the book "was a sort of combination of a diary and letters and positive thoughts." PC Emma Clauson added, "At the back of the diary was a number of notes that had been addressed to his family."
His manager and agent, Dave Read, read a statement from the Thalassitis family which stated, "Mike was a wonderful son and brother and will be dearly missed."
Read was accompanied by season three contestant Montana Brown, who testified that her co-star was in a "dark place" in the months leading up to his suicide. 
On her Instagram, the star wrote an emotional letter to the late star, where she shared her anger over losing her friend at such a young age. "Firstly, I'm so angry at you for doing this because you are so loved by so many people and I just wish you picked up the phone so we could've sorted this out. This didn't need to happen," Montana said. "I just don't know how I didn't notice... I am absolutely heart broken that I couldn't help you."
Mike's unfortunate death, as well as the suicide of another Love Island star named Sophie Gradon, has led to increased calls for mental health treatment for reality TV stars. With season five in full swing, ITV says they are offering further support and "bespoke training" for their contestants.
If you or someone you know needs help, call 988 to reach the Suicide and Crisis Lifeline. You can also call the network, previously known as the National Suicide Prevention Lifeline, at 800-273-8255, text HOME to 741741 or visit SpeakingOfSuicide.com/resources for additional resources.