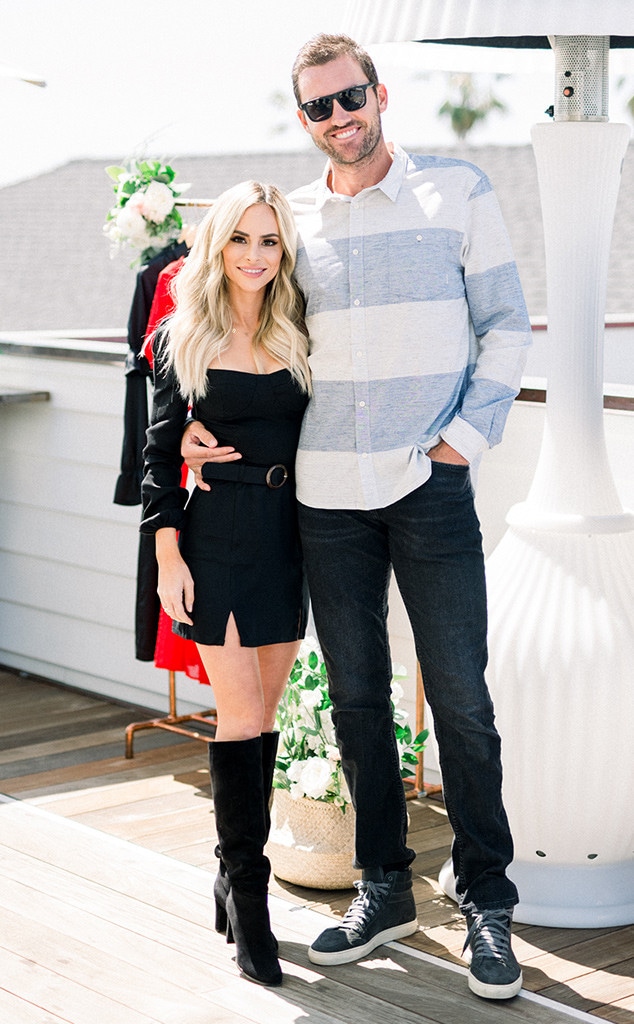 @aliciaminkphoto
Amanda Stanton is opening up about her split from boyfriend Bobby Jacobs.
The Bachelor alum and the professional beach volleyball player called it quits in April after about a year of dating. At the time, a source told E! News that Amanda was "completely blindsided" by the breakup, adding that the 29-year-old Lani the Label clothing designer thought things "were going great" between her and Bobby. Now, Amanda is opening up about the split in a new interview for Reality Steve's podcast, posting Thursday.
In exclusive quotes obtained by E! News from the episode, Amanda shares her reaction to the breakup and explains what went wrong in their relationship.
"I was definitely very surprised with the breakup, especially because we just moved in together," Amanda says. "And then it kind of left me stuck here like, 'Well, what do I do? Do I keep this house for myself?'"
Amanda goes on to add that she and her daughters, Kinsley and Charlie, are "in love" with the house and ended up keeping it.
"When it happened, he just kind of left and took all of his stuff with him," Amanda shares. "I didn't know if we were broken up, he told me he just needed 'space.' So, it was kind of like a weird thing, and then I was seeing him talking about it on social media, even though he wasn't talking about it to me. So, I was like, 'This is so confusing.' I would see comments he was writing to people, but like, didn't want to talk about it to me."
Despite the confusing nature of the split, Amanda says gets it because, "I think it was his first time dealing with a more public breakup."
While Amanda was "blindsided" at the time, she started to see things in hindsight in the weeks following the split.
"I was like, 'OK, I saw where that came from,'" Amanda says. "In the moment, I was definitely super surprised, but I get it now."
Talking about the reason behind the breakup, Amanda explains, "I think for a lot of our relationship I was forcing things a little. I just think, I have a lot going on, and I have the kids, and I started my clothing line, and have my book launching, and I just had a lot going on, and he's still kind of figuring out what he's doing."
Amanda says she thinks she probably was "a little pushy" on that end and that he "just didn't want to deal with that."
"What I mean by that is, I just think we were in different places," Amanda shares. "I don't know if he really knows what he's doing with his life. So, how are you supposed to commit to somebody when you don't even really know what you're doing? And I think that I was trying to help him, but I don't know if he wanted to be helped."
"So, in hindsight, I'm like, 'OK, I get it,'" she says. "And I think it was probably a good decision."
Amanda also shares that once they had called it quits it was actually "pretty easy" for her to accept. When asked why that was, Amanda explains that she realized she was "probably forcing it a little bit."
"I just think that he wasn't in the same place as me when it comes to being ready for certain things and knowing what he's doing with his life," Amanda says. "I think he's kinda still figuring himself out."
Amanda also adds that their relationship felt more like more of a friendship, which made it easier for her to move on. As for their current status, Amanda says she's learned to just cut off communication after a breakup, so she's not in contact with Bobby.
You can check out the full Reality Steve interview with Amanda when it posts tomorrow at 7:30 a.m. CT.